Companies news
Aircalin conducts two "Happy Flights"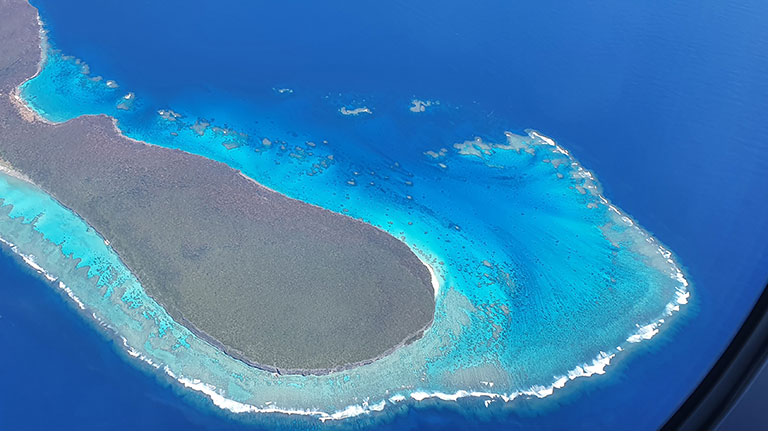 AIRCALIN'S Happy Flight's took off on February 7 and February 14 2021, from Noumea La Tontouta.
Aircalin's three hour flight was an opportunity for residents of New Caledonia to fly on the airline's brand new A320neo, named "TIBARAMA". Aircalin took delivery of the new aircraft in December 2020, with the aircraft delivering about 15% fuel economy per passenger.
The first flight was promoted a few weeks earlier, and sold out in less than one day. Given the huge appeal of such a unique experience, a second flight was scheduled for February 14, St Valentine's Day.
Customers enjoyed a festive atmosphere both onboard and back on the ground, and they were thrilled to be back in the air again after almost one year of border closures. The clear weather made it possible to fly over exceptional sites at low altitude, including the Isle of Pines, the Voh "heart", the Loyalty Islands and the East Coast.
As Aircalin is especially impacted by the Covid-19 outbreak, these Happy Flights were also a great and emotional moment for the company and its personnel.
Currently, Aircalin is running a limited schedule as follows:
3 Noumea-Tokyo round trips weekly on average for freight transportation and for bringing home New Caledonia residents (one weekly flight.)
2 Noumea-Sydney round trips weekly for freight transportation and medivacs.
2 to 3 Noumea-Wallis and Futuna-Noumea weekly between these 2 Covid-free territories.
Aircalin is New Caledonia's airline.
The fleet includes 2 Airbus A 330 neo, 1 Airbus A320 neo, 1 Airbus A.320-200, 2 Twin Otters DHC6.
---
Source: Aircalin