Companies news
Aircalin's Escape to New Caledonia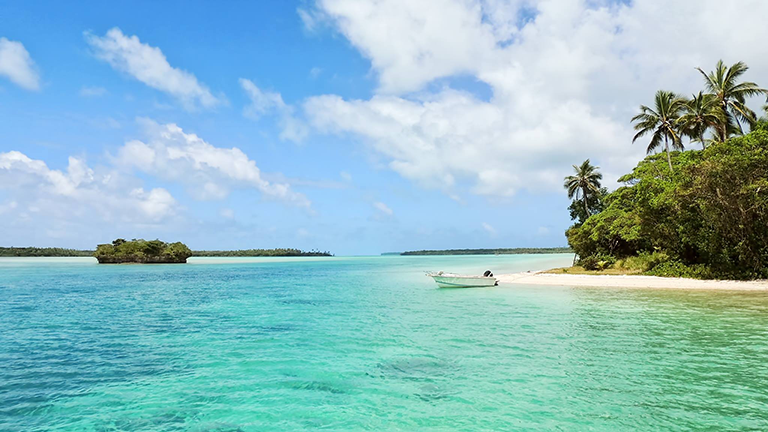 Escape to New Caledonia with Aircalin from only $260* one way, including taxes.
Are you dreaming of escaping to a tropical island, with white sandy beaches and turquoise crystal-clear waters? Look no further than beautiful New Caledonia. Discover a little piece of France right next door to Australia, just over 2 hours flying time from Brisbane, under 3 hours from Sydney and less than 4 hours from Melbourne, flying on direct services with Aircalin.
Take advantage of this amazing sale and visit your closest South Pacific neighbour today.
Sale Period
From 08 March 2019 to 29 March 2019
Sydney to Noumea
from $260* one way
Travel Dates: 08 March - 31 March 2019, 01 May – 31 May 2019, 01 July - 31 July 2019
Or
from $285* one way
Travel Dates: 01 April - 30 April 2019, 01 June - 30 June 2019, 01 August - 30 November 2019
Brisbane to Noumea
from $260* one way
Travel Dates: 01 May - 31 May 2019, 01 July - 31 July 2019
Or
from $285* one way
Travel Dates: 08 Mar - 30 April 2019, 01 June - 30 June 2019, 01 August - 30 November 2019
Melbourne to Noumea
from $287* one way
Travel Dates: 08 March - 31 March 2019, 01 May – 31 May 2019, 01 July - 31 July 2019
Or
from $302* one way
Travel Dates: 01 April - 30 April, 01 June - 30 June, 01 August - 30 November 2019
*Prices are ONE WAY airfares and include all taxes. (Surcharge dates may apply)
---
For more information, please visit: https://au.aircalin.com