Companies news Transport - Logistique
Aviation employees spread their wings with Transdev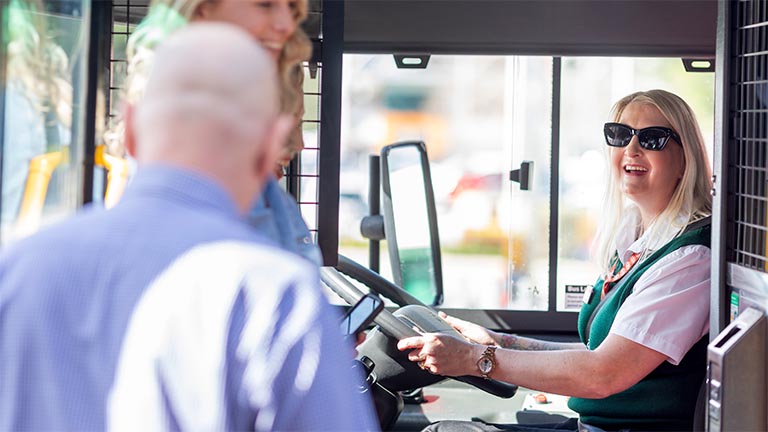 Close to 30 employees from ANZ's biggest airlines are quickly adapting to work closer to the ground, working with public transport provider Transdev.
Close to 30 employees from Australia and New Zealand's biggest airlines are quickly adapting their skills to work closer to the ground, finding work with public transport provider Transdev.
Transdev Australasia's Chief People and Culture Officer, Paul Birch, revealed that so far 27 new employees had transitioned to public transport from the aviation sector since March and the company was fielding increased interest. Mr Birch said :
"To their credit governments in Australia and New Zealand have continued to support public transport services during the pandemic, keeping our cities' vital transport options open to those in our community who rely on it, and this means we've been in the positive position of being able to offer new employment opportunities,"
"The aviation sector is renowned for its focus on safety, operational excellence, and a strong customer service culture, which are areas that very much align with our business and the public transport industry at large.
"Already, our new employees are making a noticeable contribution to the business, commencing roles as trainee train drivers or bus drivers, customer service, or in Corporate Services."
The new roles have been shared across Transdev's Australian and New Zealand operations, with 13 based in Auckland, and the remainder based in Sydney, Brisbane and Melbourne.
Previous roles held by Transdev's new recruits range from Domestic and International Pilots, Cabin Crew, Guest Services, Trainers and Ground staff.
Mr Birch himself was a previous veteran of the aviation sector, having worked for both Ansett in Australia and Etihad Airways in Abu Dhabi.
"There are a lot of synergies between the public transport and aviation sectors, and while the vehicles, routes and altitude may be different, we are people serving people – and the expectations around safe, friendly and professional service remain the same," he added.
"We are proud to have such amazing talent joining us at Transdev."
Locally based in Melbourne since 1998, Transdev Australasia employs more than 5,700 people to operate bus, light-rail, ferry, and train services in Melbourne, Sydney, Perth, Brisbane, Auckland, and Wellington privately and under contract with state and local governments.
---
Source: Transdev