Event report • Networking
Bastille Day Week | Online Pastry Class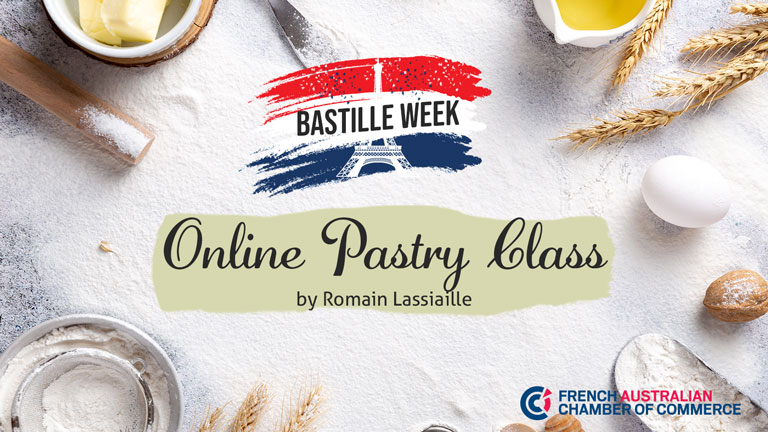 FACCI was delighted to set up its first ever Online Pastry Class by Chef Romain Lassiaille.
To celebrate Bastille Day, our attendees had the chance to cook pistachio and olive oil macarons alongside our Chef Romain.
As a complement to the pastry class, one lucky participant has been drawn and won a pastry set from our sponsor Le Creuset. Thank you to Le Creuset, for this generous gift!
FACCI would like to also thank the Chef for sharing your experience during the live and for your helpful advices.
If you wish to reproduce French macarons at home, please click here to get the full recipe.
Thank you all for attending, we hope you enjoyed our Online Pastry Class as much as we did!
Stay tuned for the next Pastry Class.
Vive l'Australie et vive la France!