Event report
Bastille Day Week | Online Trivia Quiz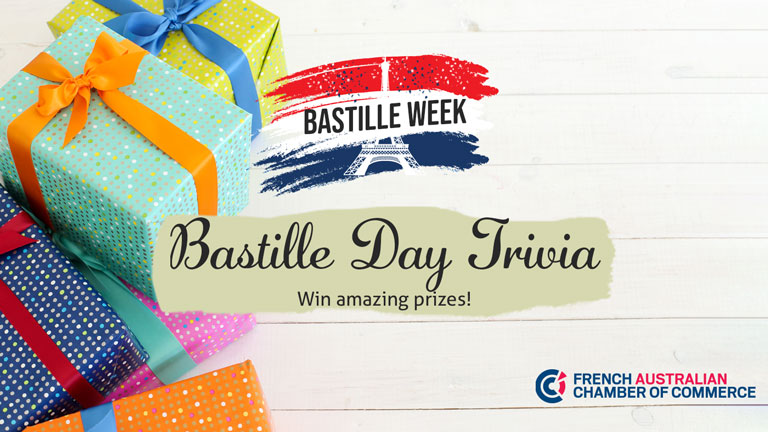 Bastille Day Week | The FACCI team would like to thank you all for your participation in our Online Trivia Quiz!
Participants had the chance to test their knowledge of the French-Australian relationship as well as the history of Bastille Day. The best 10 players won a gift box full of surprises from our sponsors.
Many thanks to them for their generous gifts: Avène, Don de l'Amour, Fleur de Flo, Franck Provost, Klorane, Le Creuset, L'Occitane en Provence and Simone Pérèle !
Find the replay of the announcement video on our Instagram account on @frenchaustralianchamber and find out if your name is on the list of winners.
Thank you all for playing, we hope you enjoyed Bastille Day as much as we did!
Vive l'Australie et vive la France!