COVID-19 • Companies news
BNP Paribas is strengthening its emergency support plan in response to the health crisis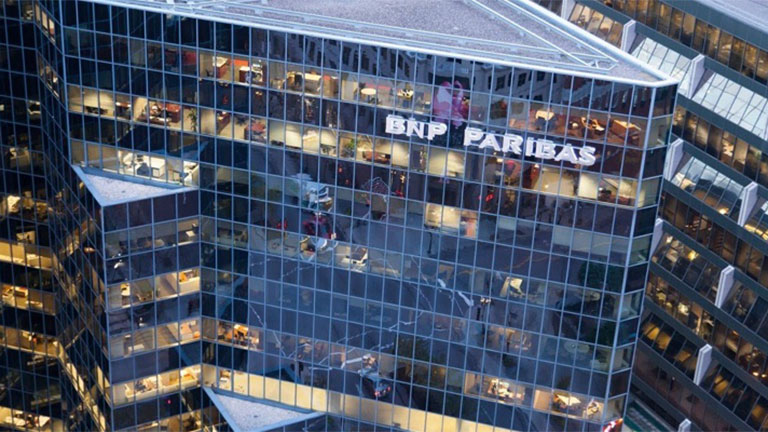 BNP Paribas has mobilised from the outset of the crisis to have a direct impact on the hospital system, medical research and institutions.
BNP Paribas' teams, with a strong local presence, have already provided support on a number of fronts, including through grants to numerous local NGOs in Europe, Asia and Africa, various bank and insurance solidarity funds, and research via the Pasteur Institute in France. The various actions have so far amounted to €25m, in addition to many other kinds of contributions, including the donation of 3 million masks to hospitals across Europe.
To strengthen its support in the face of the health crisis, BNP Paribas is now launching a new emergency support plan that brings the Group's financial commitment to over €50m. It aims to help hospitals and vulnerable populations across 30 countries. These actions are supplemented throughout the world by volunteering engagements by BNP Paribas employees who, in their working hours, make themselves available to support associations mobilised to face the crisis.
The additional €25m amount is structured as follows:
A hospital support plan, with a focus on particularly affected countries where the Group has a strong presence but also in the rest of Europe, North and South America, Asia, Africa. Support is provided locally in line with the needs expressed by the healthcare community in each country: Actions in France and Belgium jointly with the governing bodies of university hospitals, funding for research and emergencies at Italian hospitals and a field hospital in the Queens neighborhood of New York, or acquisition of screening tests for hospital staff in Poland.
Actions in favour of vulnerable populations highly affected by the crisis: Support given to NGOs in several countries, who are providing food aid to the poor, refugees, isolated elderly persons, and women and children who are victims of violence. Specific action will be taken in regions where BNP Paribas operates.
For youth, assistance to pupils facing the digital divide (provision of computers and digital keys and digital inclusion programmes) through partner associations in several countries.
As part of this support plan, BNP Paribas also calls on its employees to mobilise by activating its emergency and development fund worldwide as of 10 April. This will help to support a global programme of humanitarian NGOs mobilised to face the crisis: support for healthcare personnel, food safety in areas most affected, water supply and hygiene awareness. Each employee contribution will be matched by BNP Paribas.
'In the face of the health crisis, the response can only be collective. This is the direction of the measures we have put in place to support our corporate and private clients. We must also all stand alongside those who care for us and pay particular attention to all those who are facing great difficulty in the current situation. This is the thrust of the emergency support plan that we are implementing throughout the world for the benefit of the most vulnerable hospitals and populations, based on the fact that, in all the countries where BNP Paribas operates, our employees are themselves committed players in civil society.'
said Jean Laurent Bonnafé, Director and Chief Executive Officer of the BNP Paribas Group.
---
Source: BNP Paribas