Companies news
Bolloré Logistics Australia takes delivery of its first Hybrid Truck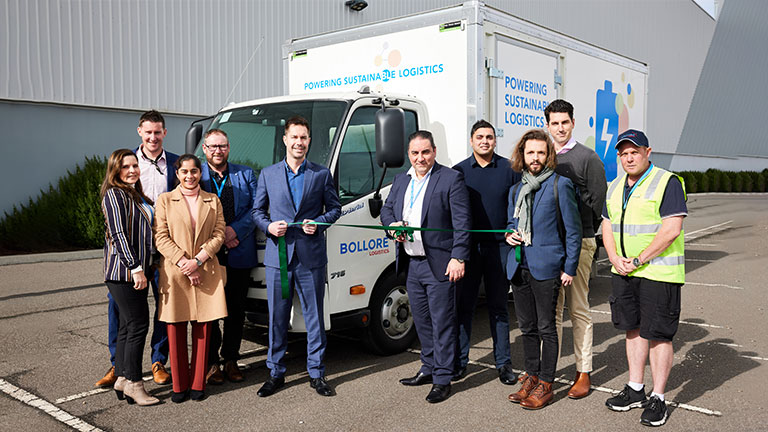 Bolloré Logistics Australia is holding its first hybrid electric vehicle distribution, providing sustainable solutions in the Pacific region.
Bolloré Logistics Australia received its first Hybrid Electric Vehicle (HEV) to Melbourne, which will be used to complete last mile deliveries for Louis Vuitton in Australia.
David Guarnera, State Manager of Victoria and South Australia, Bolloré Logistics Australia, said:
"This was a collaboration with one of our key customers in the luxury sector. Both companies have a shared commitment to sustainability, and this is one of the many joint initiatives that we are focusing on to achieve and exceed our sustainability targets."
The HEV is designed to be eco-friendly and the use of it for last mile deliveries is estimated to reduce CO2 emissions by 17% compared to conventional diesel trucks.
Part of Bolloré Logistics' CSR program, Powering Sustainable Logistics, focuses on reducing carbon emissions in road transport with the aim of reducing overall the company's transport services scope 3 CO2 emissions by 30% by 2030 (based on 2019 emissions). Through Powering Sustainable Logistics, Bolloré Logistics is committed to providing sustainable supply chain solutions for its customers. As the need for sustainability continues to grow, having low carbon impact transportation plans becomes more critical for road freight.
---
Source: Bolloré Logistics Australia