Companies news
Bouygues' TBM tunnelling is now complete, after 20 months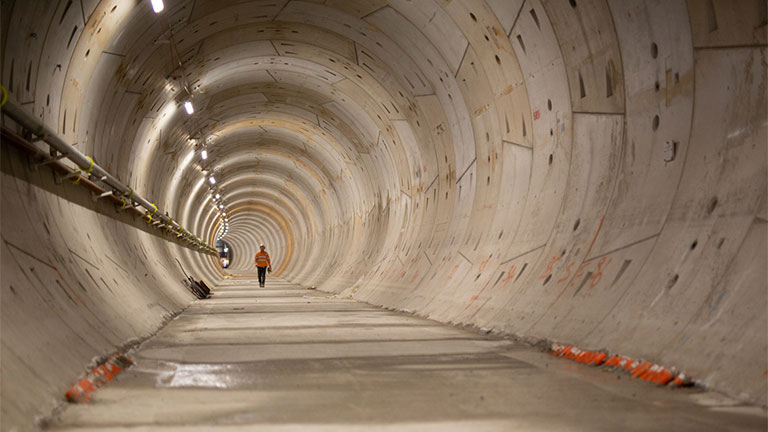 The four tunnel boring machines have now arrived at the new Town Hall Station site in Melbourne.
The Metro Tunnel project's tunnel boring machines (TBMs) Joan, Meg, Millie and Alice have finished 20 months of digging under Melbourne to create two nine kilometre-long, 6.3m-high rail tunnels lined with around 250,000 tonnes of concrete.
Bouygues is part of the Cross Yarra Partnership behind the new metro line. The project included tunnelling 1.5m underneath the City Loop as trains continued to run, as well as digging 12 metres under the Yarra River bed and around seven metres below the Burnley Tunnel. TBM Meg arrived at the Town Hall Station site 25 metres under Swanston and Collins streets, following
Millie, Joan and Alice, which have broken through at the station over the past month. TBMs Joan and Meg – dug their final 670 metres under Swanston Street from the State Library Station site over the past three months.
TBMs Millie and Alice – began tunnelling in December to complete their final 1.8km leg under St Kilda Road and the Yarra River. It's been a huge undertaking for the four machines, which have tunnelled on six separate legs between Kensington and South Yarra, installing more than 55,000 curved concrete segments to create a waterproof tunnel lining.