Companies news
Bureau Veritas Certification delivers Lead Auditor Training course certified by Exemplar Global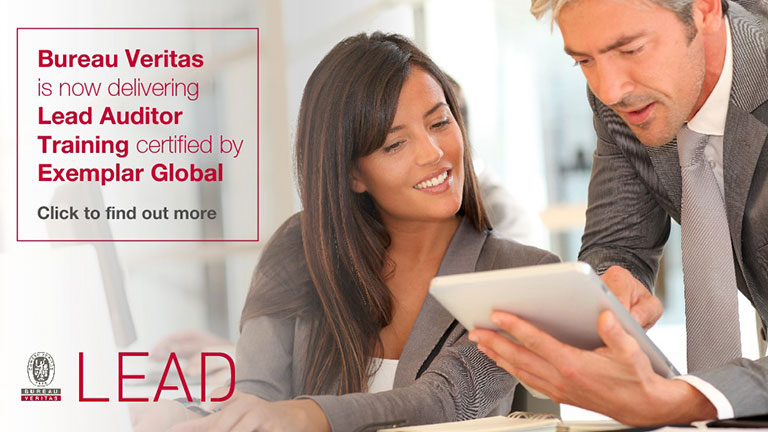 Bureau Veritas Certification now offers Exemplar Global Accredited Lead Auditor Training courses in Quality (ISO 9001), Environment (ISO 14001) and Health & Safety (ISO 45001).
Accredited by Exemplar Global, these high level, five-day courses focus on effective auditing of management systems. The lead auditor training courses offer an understanding of the concepts of the ISO standards along with the principles and practices of leading management systems and process audits in accordance with ISO 19011.
Exemplar Global Auditor certification program provides international recognition for auditors who conduct QHSE management system audits using national or international management system standards. Through extensive examination of your knowledge, work experience, and competence to audit, Exemplar Global Auditor certification can give you proof of your competence to effectively audit management systems.
These courses are designed for people who need to conduct external audits and wants to become Third party auditors.
Learning Outcomes
Our qualified Lead Tutors, explain the clauses of the standards in detail and guide students through the entire audit process, from managing an audit program to reporting on audit results. Students gain necessary auditing skills through a balance of formal classroom tutorials, role playing, group workshops, and open forum discussions.
1. Understand quality management definitions, concepts, and guidelines
2. Understand the purpose of the ISO series
3. Understand the requirements of the ISO standard
4. Understand the roles and responsibilities of the auditor
5. Apply ISO 19011 definitions, concepts, and guidelines
6. Recognize the principles, practices and types of audits
7. Understand the role of objectives, scope, and criteria in the audit process
8. How to plan audits
9. Understand lead auditor responsibilities
10. Communicate effectively during the audit
11. Prepare audit conclusions
12. Report audit results
Achievement
Delegates who successfully complete both the examination and the continuous assessment will be awarded a Certificate of Attainment by Exemplar Global.
---
To find out more about about the courses, benefits and calendar, please visit: www.bureauveritas.com.au