Companies news
Club Med is heading to Borneo and the Seychelles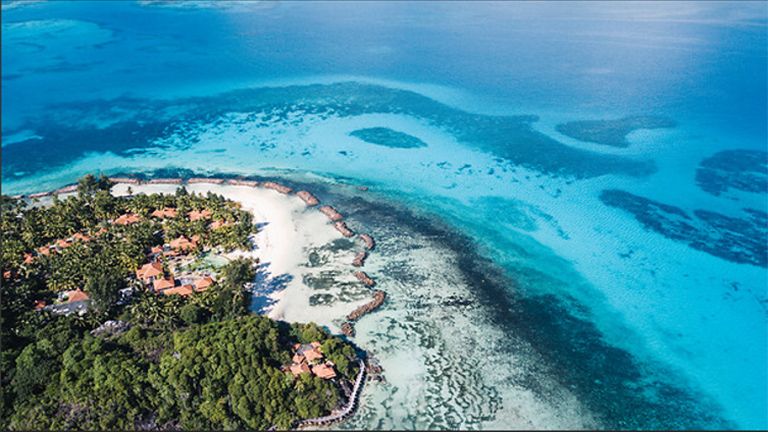 Club Med announces its continued international expansion with the opening of its first resort in the Seychelles, due to open in October 2020.
The new 5 Trident Exclusive Collection Resort on Sainte-Anne Island in the Seychelles archipelago will be open all year round to offer families and active couples an exceptional destination at the heart of the Sainte-Anne Marine National Park.
Just 30 minutes from Mahé International Airport, the new resort will boast 295 rooms – from Club to Suite – and offer its family guests the full range of childcare facilities.
Seamlessly integrated into its natural environment between tropical gardens, the Indian Ocean and bordered by three white sandy beaches, Club Med Seychelles will offer an exceptional natural setting and a diverse palette of onshore and offshore sports, including diving, snorkeling, sailing, tennis, flying trapeze and archery.
Club Med Seychelles is an ideal destination to celebrate the success of your business or any other exceptional celebration such as weddings, vows renewals or anniversaries.
They are also excited to announce that they're opening a new resort in Borneo by late 2022 - a first for the region.
Club Med Borneo will be their second premium all-inclusive resort in Malaysia (with Club Med Cherating Beach), but the first to feature a Club Med Exclusive Collection space (5 Trident Space), for a more upscale experience.
Located at Kuala Penyu Beach – just 90-minutes' drive from Kota Kinabalu International Airport – the premium all-inclusive Club Med will offer a pristine paradise where virgin jungle meets idyllic powdery white sand beaches and crystal clear waters.
The resort design will be inspired by traditional Borneo ethnic cultures while seamlessly integrating its structures with the surrounding rain forest. Club Med Borneo can host your conferences, product launches and meetings with a spacious and modern conference center.
---
Source: Club Med