Companies news
David Bitton announced as the new brand ambassador for Magimix Australia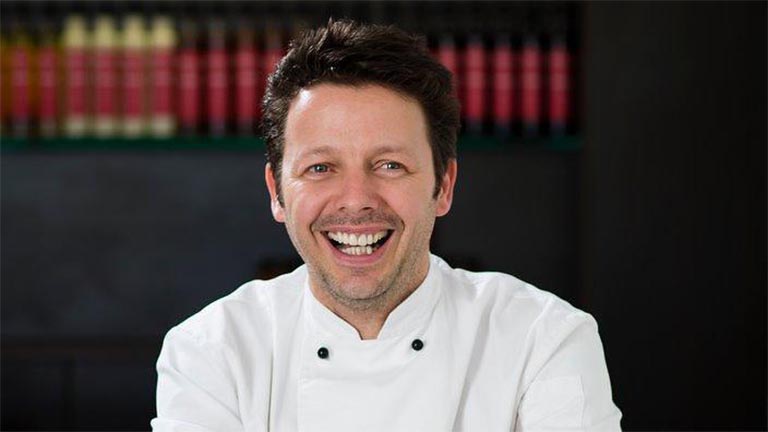 Magimix, the inventors of the food processor have announced David Bitton as its new brand ambassador in celebration of their 50-year anniversary.
Born in Paris, David started his career at 15 years old as an apprentice in La Colombes. He has since worked in Cannes at Carlton International and La Fontaine in Gstaad. Before moving to Australia, David also worked in the oldest fine dining room in Paris, the 2 Michelin star Ledoyen, built in 1792.
In Australia, David started at the Intercontinental, where he met his wife, Sohani, who today is his partner at The Bitton Group. His career has brought him to some of the most notable places in Australia including The Grande Dining Room at The Windsor Hotel and The Grill at Ritz Carlton. It was however his role as Chef de Cuisine at Gekko Restaurant in Sheraton that made him a recognised talent in Australia.
Today, David runs the The Bitton Group together with his wife Sohani. The brand includes well-loved cafes and restaurants around Sydney, as well as a range of unique gourmet products.
David Bitton said:
"I am proud to join Magimix as the brand's ambassador. Their rich heritage and commitment to quality are incomparable. I am excited to work together to be able to bring Australians closer to their love for food and easy, quality cooking."
David joins the list of notable chefs who have also been ambassadors for the brand, including Paul Bocuse, one of the most prominent names in the French culinary world.
Magimix Australia Managing Director Wivina Chaneliere said:
"We are thrilled to have David Bitton as our brand ambassador.". "Our values could not be more aligned, making this a partnership that was always meant to be. Together, we aim to inspire and encourage Australians to create their own culinary masterpieces or simply make fresh, home-cooked meals."
As the Magimix brand ambassador, Australians can expect to see David at Magimix events, special events at partner retail stores and on their online channels.
---
Source: Magimix