Companies news
Délidoor and Birchal partner to bring frozen food in Australian households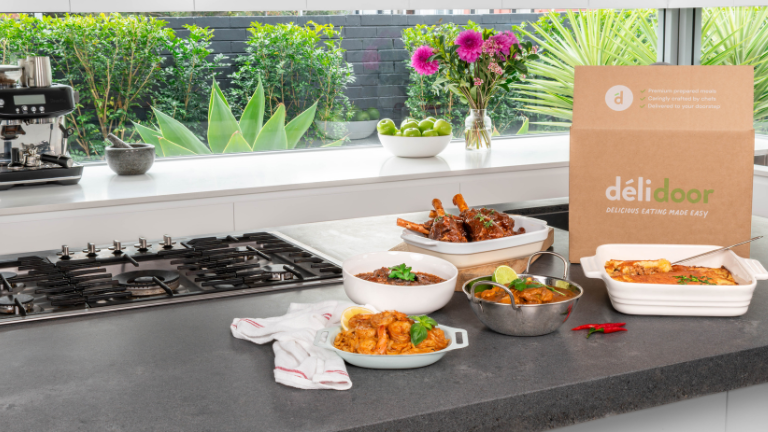 Délidoor, in collaboration with Birchal, embarks on an initiative to make Australians embrace quality frozen meals.
As Australia steadfastly holds firm to its "fresh is best" stance, Délidoor challenges the status quo by exploring the world of frozen cuisine.
Established during the COVID-19 pandemic in 2020, Délidoor seeks to make Australians reconsider their dining habits, drawing inspiration from the French frozen food giant "Picard". They offer a wide range of 120 preservative-free frozen meals, spanning all categories and catering to various dietary requirements.
Behind Délidoor are Mathieu Thomas and Jacques Lépron, two busy French parents who carved their own path to showcase that quality frozen meals can indeed be embraced, even in fresh-food-loving Australia.
Jacques Lépron, co-founder of Délidoor, says:
"Our offerings are crafted to redefine the frozen-food perception, making one exclaim 'I can't believe this is frozen!'"
By partnering with the Crowdfunding Platform, Birchal, Délidoor's goal is to reach a wider audience across the country to positively impact the lives of Australian families at mealtime, changing the negative narrative around frozen food. So far, they have served 26,000 families, and their ambition is to help millions more. Sébastien Houillon, Executive Chef, crafts meals that challenge the prevailing 'fresh food' narrative.
From its inception, Délidoor's trajectory has soared to an annual revenue of $2.6 million in FY 23 (Financial Year, 2023), with 25,000 meals cooked and dispatched monthly from their Botany, Sydney kitchen.
Inviting Australians to take part in their culinary journey through a crowdfunding campaign, Délidoor and Birchal embark on a frozen-food change-of-perspective challenge.
Mathieu Thomas, founder of Délidoor, invites:
"If food is your passion, as it is ours, come be a part of this culinary revolution."
---
Website: Delidoor & Birchal