Companies news
Egis signs an agreement with Calibre Group to acquire Calibre Professional Services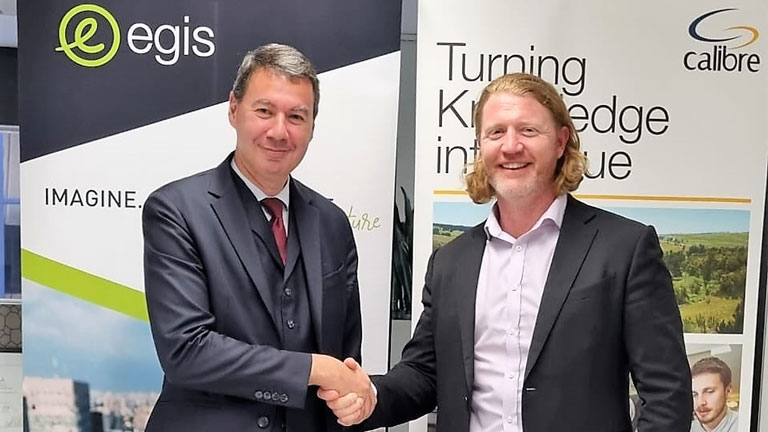 Egis and Calibre Group agreed to expand market-leading multi-discipline engineering capabilities.
The acquisition of Calibre Professional Services enhances Egis' engineering capabilities and its end-to-end service in Australia and New Zealand in the sectors of buildings and cities, transport, and energy and water.
Calibre Professional Services is a provider of end-to-end sustainable engineering and consulting services focused on urban development, water and roads, and building services and structures across Australia and New Zealand.
Laurent Germain, Egis Group CEO commented:
"This acquisition reinforces our strategic ambition to become a leading global construction engineering and operations player and demonstrates our commitment to investment and growth in the dynamic Australian and New Zealand markets and supports our sustainable development offering and the fight against climate change. I look forward to welcoming our new colleagues to Egis in person in the new year."
Egis Group's ANZ Managing Director, Alex Yee, said:
"We are delighted to welcome Calibre Professional Services to the Egis family. We have a common focus on our people, our responsibilities to the planet and the community, and the creation of the sustainable cities of the future. Our investment in Calibre Professional Services broadens our engineering capability to better deliver on our aspiration in Australia and New Zealand to create joyful connected cities and our existing building, transportation and operational service offerings. This strategic acquisition is a new chapter in the Egis story and demonstrates our continued commitment to this dynamic region."
Calibre Group's CEO, Peter Massey, added:
"Egis is a great complementary fit with a fully aligned culture and technical capabilities that sees Calibre Professional Services as a core strategic part of its growth plans. The Calibre Professional Services team are joining a global organisation with a long history of global technical excellence, a commitment to sustainability and people-oriented culture."
The transaction is subject to customary conditions, including regulatory approvals, and, subject to satisfaction of those conditions, is expected to complete in the coming weeks.
Photo: Laurent Germain, CEO of Egis Group, and David O'Connor, Chairman of Calibre.
---
Source: Egis