Companies news
ENGIE maps $2.2 billion plan for first Australian city to go carbon-neutral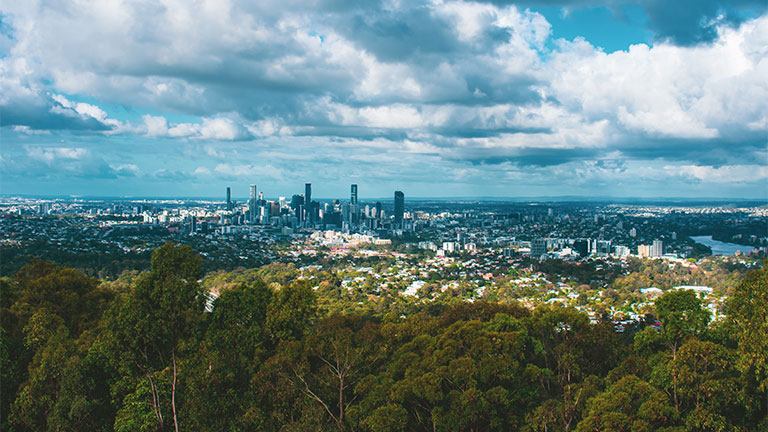 The road map will establish Greater Springfield as the world's greenest city by 2038.
Greater Springfield residents will see at least 30% of the city reserved as green space, have widespread access to electric vehicle (EV) charging stations and a hydrogen bus network, and see 100% of their power delivered through renewable sources. These are just some of the key goals in a landmark roadmap – the first of its kind for an Australian city – released in October.
Developed by Tractebel, a world-leading engineering company for sustainable and carbon-neutral projects, with the support of ENGIE Impact, the solutions and services company that's accelerating sustainability transformation worldwide, draws on insights from people-centric urban environments being developed around the globe and recognises the vital role clean energy plays in creating sustainable, cost-efficient and resilient communities.
To achieve both zero net electricity and ultimately zero net carbon and support Greater Springfield's development of an inclusive, productive and attractive city for both residents and businesses, the road map outlines an action plan covering five key pillars:
Urban – Maintaining 30% green space; developing urban agriculture and green transport routes;
Mobility – Reduction from 1.98 to 0.8 cars per household while ramping up EV charging infrastructure to enable accelerated EV adoption; creating sustainable last-mile solutions (e.g. electric scooters and bicycles); transitioning to hydrogen buses and developing shared transport solutions;
Buildings – Using bioclimatic design, solar protection, and district cooling; delivering public education programs on efficiency;
Energy – Establishing 100% local renewable share; putting solar panels on all available rooftops; developing hydrogen refueling; implementing energy storage;
Digital – Becoming a world leader in innovative and smart city solutions.
In line with the road map development, infrastructure work is under way within Greater Springfield. The rollout of city-wide rooftop solar has begun with the key buildings including the Orion Shopping Centre and the Springfield Tower among the first to be equipped. The rollout of EV charging stations has also begun and will put Springfield among the first urban areas in the country equipped to handle large-scale EV adoption. The road map will be reviewed every two to three years as the journey to carbon neutrality continues.
---
Source : ENGIE