Companies news
Four Frogs Crêperie has launched new Christmas gift ideas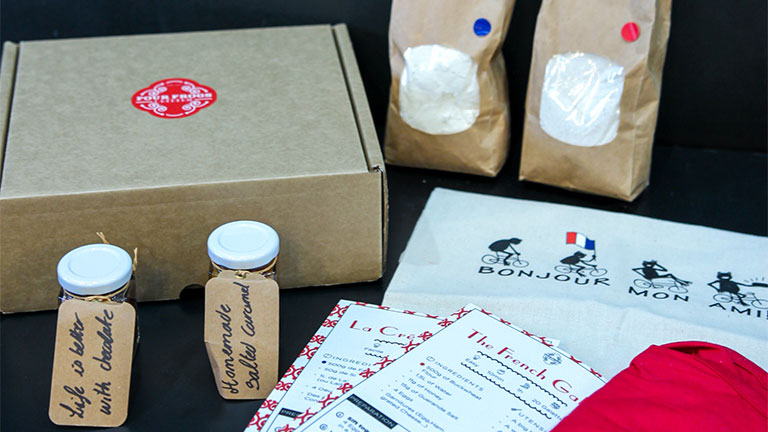 Learn how to make Crêpes at home this holiday!
Four Frogs Crêperie has launched new Christmas gift ideas for the French fodies.
It is a new way to bring your family together, you can make Crêpes and Galettes in your own kitchen with their new Christmas gift box. You can also get the kids involved with step-by-step guided videos.
The box includes:
A Four Frogs tote bag
Their house-milled Buckwheat Flour, for making Galettes, naturally gluten-free.
Some Wheat Flour to make crêpes.
A jar of their Homemade Salted Caramel
A jar of their Homemade Chocolate Sauce
A link to a step-by-step cooking videos to know how to cook Crêpes and Galettes at home
Recipe and instruction cards
$10 voucher at Four Frogs Crêperie.

The boxes are available in any of their shops by asking their staff.
You can also improve your box with some bottles of French cider!