Event report
French-ANZ Business Days - Everything is on replay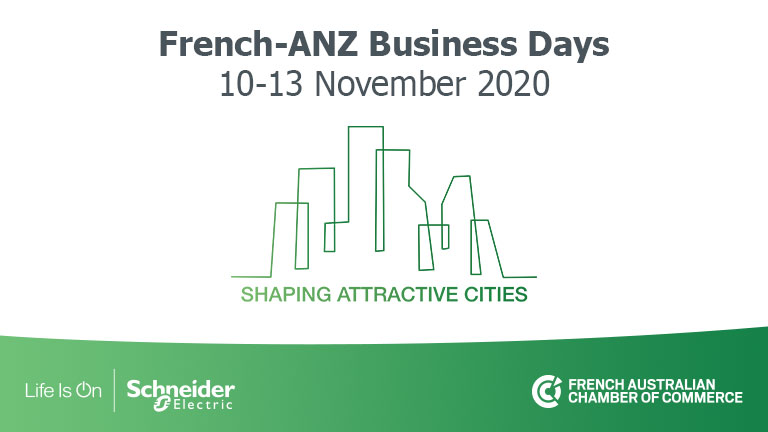 The French-ANZ Business Days are now over, it is not too late everything is on replay until the 13th of December
The French-ANZ Business Days are now over. We truly hope that you all enjoyed the experience as much as we did. This event was a great success: both virtually and in person as more than 1,100 attendees from 32 countries connected and gathered around the topic Shaping Attractive Cities.
We would like to address a warm thank you to everyone who made it possible and who joined us on this journey starting with our naming rights, Schneider Electric. I also wish to thank all the other Sponsors & Partners who helped us along the way, the 110 outstanding speakers, and of course all the attendees who connected throughout.
For those who didn't have the chance to connect to the platform, it is not too late! We are happy to announce that all conferences, interviews and keynote addresses are now available on replay here!
For the duration of 1 month, the platform will remain open and all the content will be available on demand. You will therefore have the opportunity to catch up on what you may have missed during the event.
As you may know this was the very first time we held this type of event and we would really appreciate if you could give us your feedback by answering this survey.