Companies news
JCDecaux lands exclusive deal with Adelaide Airport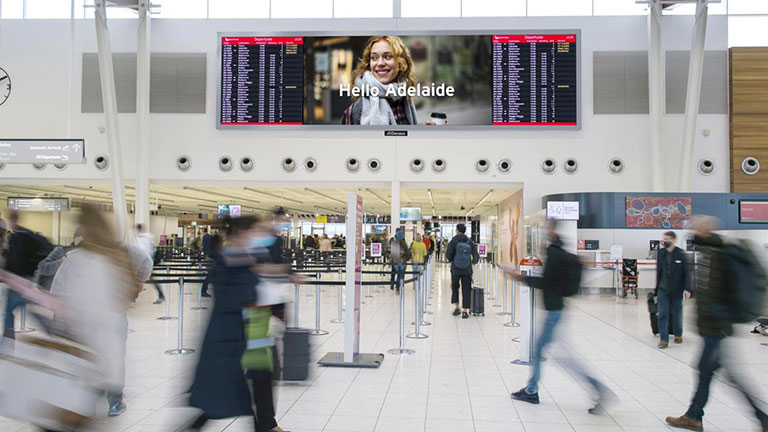 The Out-of-Home media company JCDecaux is growing its airport portfolio after winning a competitive tender for Adelaide and Parafield Airports (AAL).
JCDecaux has been appointed exclusive advertising partner of all in-terminal and roadside opportunities, across both airport precincts.
The deal includes a full refresh of the assets in the terminal and three new Digital Large Format external billboards.
Steve O'Connor, CEO JCDecaux, said:
"JCDecaux has many long-term relationships with airports across Australia and New Zealand, as well as across the world. Securing the in-terminal and on-airport assets at Adelaide Airport, expands on our roadside billboard portfolio that we have held with AAL for many years. This win uniquely positions JCDecaux to deliver a seamless customer experience throughout Adelaide Airport connecting with travelers at every touchpoint of their airport terminal journey."
Brenton Cox, Adelaide Airport Managing Director, commented:
"We're excited to team up with JCDecaux as our airport precincts continue to grow in terms of both passenger numbers and on-airport business development. Both Adelaide and Parafield airports sit in prime locations, offering excellent brand connectivity with advertisers' key markets, while our recently expanded domestic and international terminal offers prime space to reach domestic and international audiences."
Brands will be able to reach new and relevant audience segments, which can be qualified and quantified with JCDecaux's proprietary Airport Audience Measurement system, AAM. Developed by JCDecaux's global data division, AAM is the first international audience measurement system for the airport industry offering advertisers and agencies a standard metric throughout the world.
The new contract commences in May 2023.
---
Source: JCDecaux