Companies news
Le Courrier Australien organises the "French-Australian Excellence Awards 2023"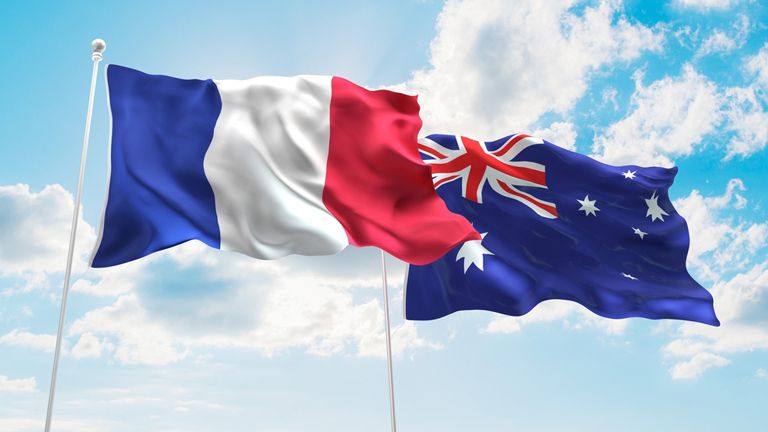 For the third year, Le Courrier Australien rewards French and Australians in Australia who have distinguished themselves in a particular field.
The original aim of the French-Australian Excellence Awards organised by Le Courrier Australien was to honour French citizens who have recently arrived in Australia, or who have been living here for a long time, and whose commitment and talents contribute to the influence of France throughout Australia.

Today, following the success of previous editions, they are also opening up the competition to Australians (francophones and francophiles) who excel in their field and/or make an exemplary contribution to the friendly relationship between France and Australia.
The Director of LCANews, Francois Vantomme, did not hide his satisfaction with the progress and the enthusiasm generated by the first and second edition, and is very optimistic about launching this third edition.
He said:
"We are also very impressed with the response from readers to this competition with over 15 000 votes/edition. It confirms that our readers in Australia and France wanted this competition. The nominees, from every state in the country, all had remarkable profiles.
LCANews also confirmed a "gala evening" in Sydney at the end of November for the presentation of the Awards to the various winners."
This Year, the "French-Australian Excellence Awards" offers 6 different categories:
The competition is organised under the patronage of the French Consulate General, in Sydney.
LCANews and the organising committee wanted the readers to be fully involved in the selection process. They are the ones who nominate the candidates in the categories and who vote during the selection phases.
Three candidates will be shortlisted in each category, two by the jury and the third will be the person topping the public vote in his or her category (from 27 October to 12 November). The three candidates in each category will then be put to a new public vote (from 15 to 26 November). The candidate with the most votes in each category will be named the winner of the associated prize.
The jury will be made up of French and Australians, representatives and experts in several fields, who will contribute their knowledge for the pre-selection, but it is the readers who will have the final say. See the full rules through the below links.
An official awards ceremony for the winners will take place at the end of November in the presence of numerous personalities from the Franco-Australian community.
---
SOURCE: In French, or in English