Interview
Meet FACCI's SA President: Chris Sharpley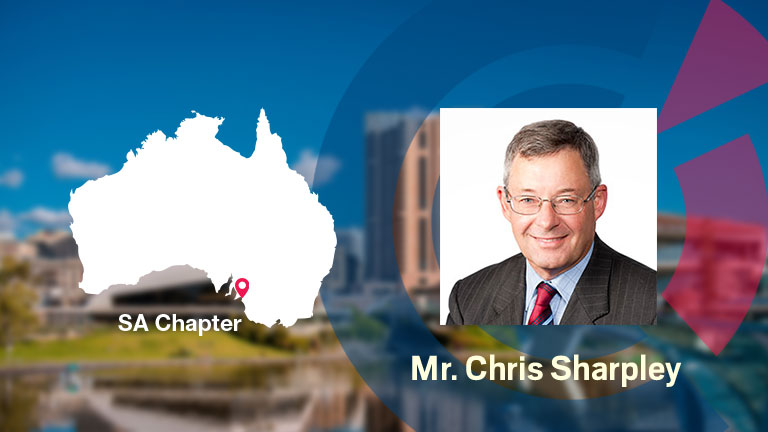 Discover the portrait of Chris Sharpley, President of FACCI SA chapter, in this exclusive interview.
The French-Australian Chamber of Commerce is pleased to introduce to you our SA chapter president. Discover the exclusive interview of Chris Sharpley, in which he describes his role and experience.
What is your career background?
"I am an Executive Consultant at EY in South Australia. I was previously a partner of EY (and predecessor Firms) for 27 years – specialising in providing tax advisory services to some of SA's most prominent companies (public and private) and individuals."
When did you join FACCI?
"I joined FACCI in 2015."
What was(were) the reason(s) for you to want to get involved? What is your role and mission at FACCI?
"The primary reason for joining FACCI was to re-start the Chamber in South Australia. FACCI had been dormant in SA for a number of years and under my leadership, the Chamber has started to be a very successful part of the Adelaide business community. Our events are extremely well attended, and our membership numbers are growing. There is a lot of French business activity in SA at the moment and FACCI is playing an important role in facilitating the connection of French and SA companies."
What are you the most proud of?
"I am really proud that the past 6 key FACCI events in SA have been sold out. It is clear that we have established an important role for ourselves within the Adelaide business community. Our events are highly regarded. It is a great credit to the FACCI team in SA that we have been able to achieve this position from such a low base just 4 years ago."
What is the main upcoming project and challenge?
"The main event coming up for FACCI in SA is the 2019 Schneider Electric Business Forum on Tuesday 1 October 2019. It is our flagship event for the year. Last year's Forum in SA was a sell out with over 150 people attending. Our challenge is to make this year's event even better and more successful."