PERTH Interview
Meet FACCI's WA President: Jerome Monteiro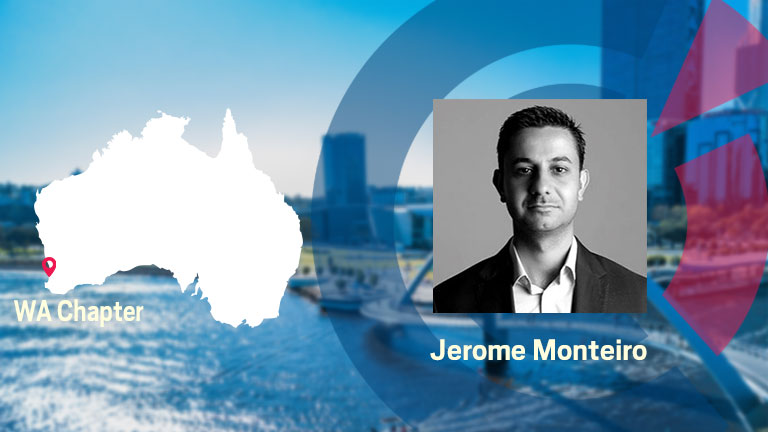 Discover the interview of Jerome Monteiro, President of FACCI WA Chapter.
The French-Australian Chamber of Commerce is pleased to introduce you to our WA Chapter president. Discover the exclusive interview of Jerome Monteiro, in which he describes his role and experience.
What is your career background?
I hold a Master in Mechanical Engineering and have mainly occupied Business development and Director roles for international companies over the past few years.
When did you join FACCI?
I joined FACCI in 2015 as a member and entered the WA chapter board the same year.
What was/were the reasons/motivations for which you wanted to get involved?
FACCI is a wonderful network to be in. It helps individuals and businesses to connect with the local (state) and federal business community at a rapid pace. As I benefited myself from this support I wanted to spread the word and participate actively in making connections for our members as a councillor.
What are your role and mission at FACCI?
I have recently taken over from our past president and Chapter founder. My role as President of the WA chapter is obviously to develop further our business community and create the best return possible for our members (individuals and company members) while capitalising on the bilateral French-Australian activities.
What is for you, the key for success?
To me, Key for success is to understand the needs of each and every stakeholder I am involved with.
What (project/event/meeting/feedback…) are you the most proud of or are you looking forward to achieve?
We have recently welcomed new members with a significant manufacturing/ production footprint in WA and a strong interest to work with French companies or to export their products to France/Europe in general. This represents a new angle for our WA chapter and I am looking forward to assist these companies in achieving their goals.
What is the most challenging/biggest challenge for you?
Renewing/ developing new event content for our members and ensuring that we cover all sectors of the industry throughout the timeframe of a year.
What is the main upcoming project/event in your state?
We have a second Hydrogen event upcoming shortly which is already grasping a lot of interest from potential presenters and companies.

We have also our upcoming Bastille Day Breakfast event on 14th of July which is a very quick sold out every year!