Companies news
Menard Oceania strengthens presence in Southern states following major infrastructure projects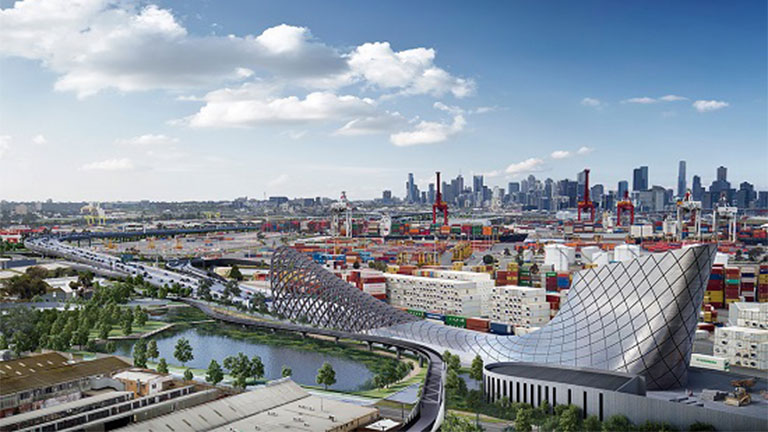 Leading design & construction geotechnical specialist Menard is expanding to support a steady increase in new projects.
The company's innovative ground improvement techniques are playing a vital role in two of Victoria's landmark infrastructure projects; the $6.7bn West Gate Tunnel Project (WGTP) and the $11bn Metro Tunnel.
Dave Raftery, Business Development and Project Manager for the company's Victoria office said:
"The construction industry spotlight is firmly on Australia's southern region with major infrastructure projects from dams to wind farms, tunnels and roading upgrades all underway,"
Menard was awarded its role on the West Gate Tunnel Project by client, CPBJH JV, to install a grout curtain in two separate locations for the inner and outer portals as well as the TBM retrieval pits.
Notably Australia's biggest public transport project to date, Melbourne's Metro Tunnel, includes the construction of twin nine-kilometre rail tunnels between South Kensington station and South Yarra with five new underground stations.
Commenting on the firm's continued growth in Australia's southern states, Menard Oceania's Managing Director Philippe Vincent credited the firm's depth of talent and technical expertise.
"We have a strong team, led by Dave Raftery, that is delivering world-class ground improvement work. Landmark projects like Melbourne's West Gate and Metro Tunnels are going to make an enormous difference to Melbourne's transportation footprint and we are extremely proud to be involved."
Mr Vincent says the company is committed to continued growth in the southern region and believes its work on two of Victoria's largest projects will generate further opportunities.
---
Source: Menard Oceania