Events
NSW | Don De L'Amour floral exhibition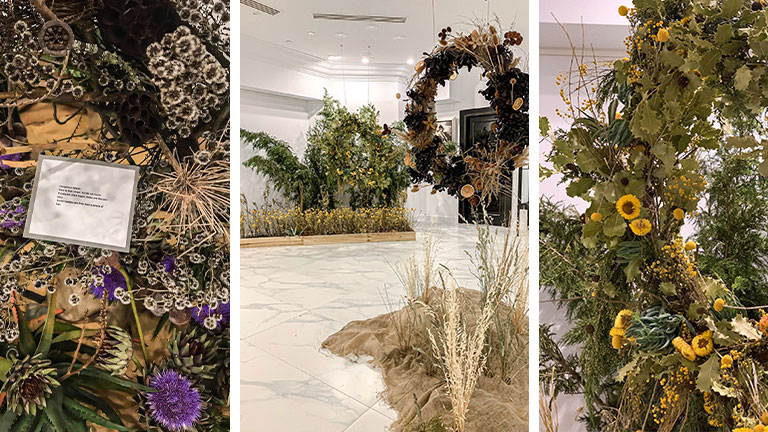 Don de L'Amour floral installations exhibited in Sydney's city centre.
Don de L'Amour floral installations are currently being exhibited in the Artelier & Billich gallery at the Sheraton Grand Sydney Hyde Park [23 Nov-31st Dec]. 'Simplicité' is a series of wreaths composed with natural yet unconventional medium.
Trained in Paris and floral designer to haute-couture houses, Creative director Amy Thai has selected flowers and plants that possess both simplicity and complexity in their form.
Amy believes that through nature and art we, humans, can learn so much about authentic beauty. Her installations encourage people to engage with the artwork, be in the present moment, and feel with all 5 senses.
Discover nature's magical ability to create feeling by moving from sections of the room and engaging in how each of the elements intertwine to produce different experiences. From dangerous sections of that must be approached with caution, to parts that invite you to smell and touch.
---
Website: Don De L'Amour