SYDNEY Event report • Networking
NSW - Hybrid | Femmes Leaders @Engineers Australia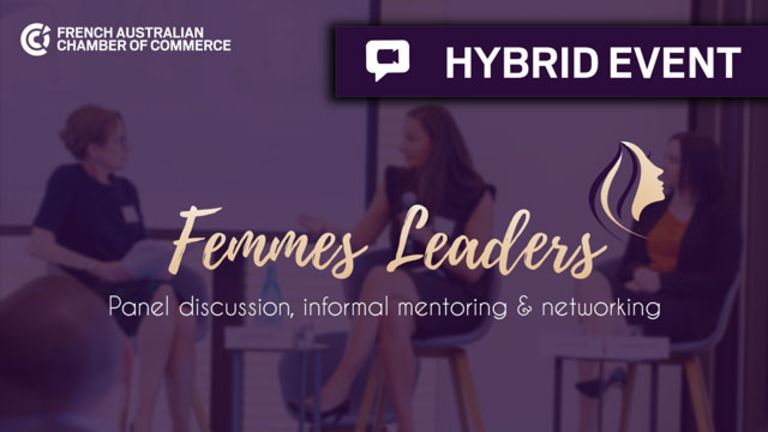 FACCI was delighted to invite you to its Femmes Leaders event!
A huge thank you to Engineers Australia for hosting our Femmes Leaders event and to Délidoor for providing amazing nibbles.
Thank you to the guests and to our very inspiring speakers who ran an amazing panel discussion on how women can proactively prepare themselves for the opportunities and challenges of executive positions. Guests have also learnt more about how our speakers have reached senior roles in vastly different organisations.
Thanks to Françoise Merit, Chief Financial Officer, Endeavour Energy, Sarah Pavillard, Chief Executive Officer, Adroita, Julie Mikhail Managing Director, Engineering Business and Gareth O'Reilly Zone President and Managing Director, Pacific-Schneider Electric who led an in-depth and moderated panel discussion.