SYDNEY Event report
NSW | International Women's Day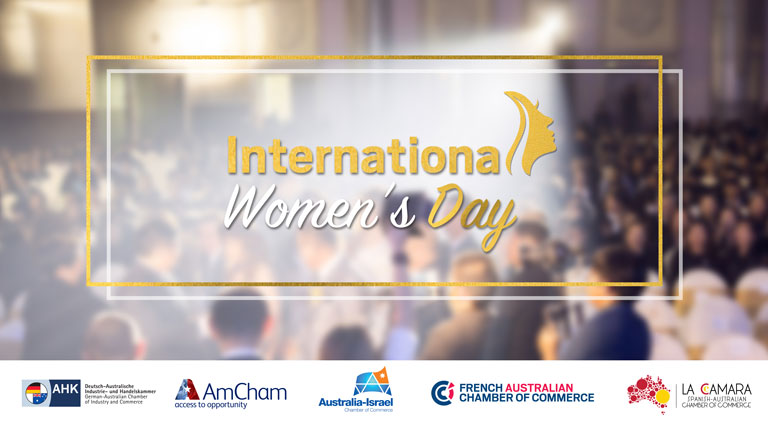 Thank you for joining us to our Combined Chambers International Women's Day!
FACCI NSW Chapter was delighted to have you for its Combined Chambers International Women's Day in Sydney, co-organised with Amcham, La Camara, the German-Australian Chamber of Commerce and the Australia-Israel Chamber of Commerce!
On this occasion, guests celebrated female empowerment and business leadership while enjoying a delicious gourmet breakfast.
To set the mood, FACCI Federal President and Randstad CEO Frank Ribuot gave a smart and fun introduction speech. We could not have dreamt of a better Master of Ceremonies!
It was a real pleasure to listen to our four amazing panellists, Karine Delvallée, CEO of BNP Paribas, Emma Dunch, CEO of Sydney Symphony Orchestra, Alison Green, CEO and founder of Pantera Press and Penny Locaso, CEO of BKindred. Thank you for inspiring us with your career achievements and leadership abilities.
Thank you also to Alison Hernandez, CEO of RiseSmart, for brilliantly moderating the panel discussion!
Finally, many thanks to our partners Simone Pérèle, Doltone House, Katherineland, Julie Hyne and Qatar Airways for spoiling our guests with wonderful gifts during the business card draw.
During the event, we also collected donations for the McGrath Foundation, that supports individual and families experiencing breast cancer. If you wish to get involved and support their actions, do not hesitate to visit their website.
Thank you all for coming, hope you had a great time!