Event report • Forums
QLD | 2019 Schneider Electric Business Forum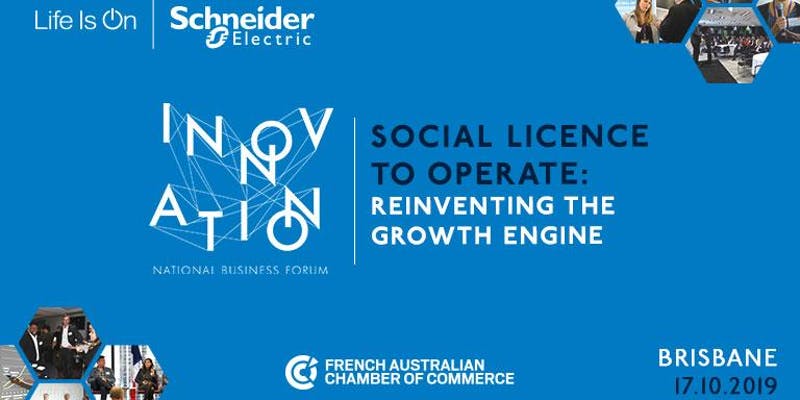 The Queensland edition of our 2019 Schneider Electric Business Forum about Social Licence to Operate: Reinventing the growth engine gathered about 20 high profile speakers from the government, senior academic circles, and pioneer French, Australian and International companies. 
On Tuesday 17 October, the FACCI 2019 Schneider Electric Business Forum took place in Brisbane, after two successful events in Adelaide and Sydney.
During this half day event and over 6 sessions, about 20 speakers discussed hot topics including:
Values and Culture: Lessons from the banking Royal Commission,
Modern Slavery and Supply Chain Risk,
Climate Change and Environmental Sustainability,
Community Engagement,
Diversity & Inclusion,
Data protection & Privacy.
We were delighted to welcome The Hon Jackie Trad, Deputy Premier, Treasurer and Minister for Aboriginal and Torres Strait Islander Partnerships, as well as Julie Duhaut-Bedos, Deputy Ambassador and Deputy Head of Mission, for the opening of the Business Forum in Brisbane.
We would like to express a warm thank you to Schneider Electric and to our members EY and McCullough Robertson for supporting this event.
And of course, this event would have never been the same without all the attendees who actively contributed to the discussions throughout the event.