Companies news
Relationship Building Key to Australian Paralympic Team's Paris 2024 Preparations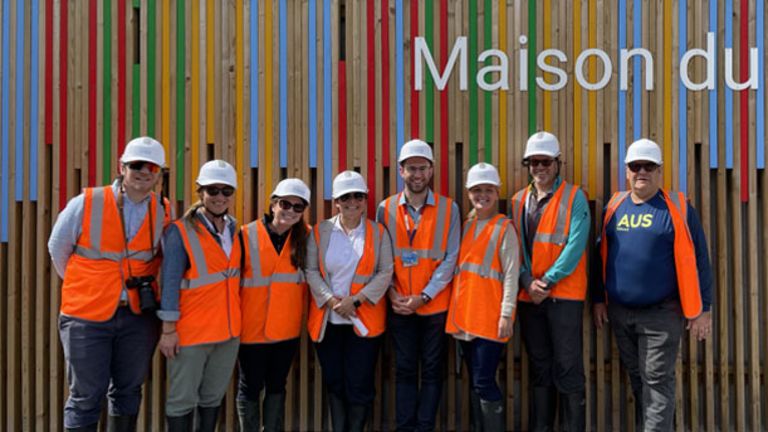 Paralympics Australia is establishing key relationships to ensure the nation's athletes have every opportunity to perform at their best.
PROMOTIONAL ARTICLE
Paralympics Australia has taken a giant leap forward in establishing relationships that will be critical to delivery of the Australian Paralympic Team to the Paris 2024 Paralympic Games and ensuring the nation's athletes have every opportunity to perform at their best.

A delegation led by Chief Executive Catherine Clark and Paris 2024 Chef de Mission Kate McLoughlin recently returned from a four-day visit to the French capital, during which they met with local stakeholders, organisations, and potential contacts across an array of Games operations areas.
"Relationships are critical, and they work both ways. Local organisations see value in partnering with National Paralympic Committees because it helps them with their Games legacy goals and helps them involve their communities. It gives them a much deeper experience of what a Paralympic Games is all about. From our perspective, it's vital because they have the local knowledge and the skills and contacts that we will need to give our athletes the best chance of success", McLoughlin said.
The Australian delegation met with representatives from the Paris 2024 Organising Committee, the Australian Ambassador Gillian Bird at the Australian Embassy and held discussions with France's National Institute of Sport, Expertise, and Performance, which may host training opportunities for some Australian athletes and teams before and during the Games. The visitors even identified a local 'fixer', who is an Australian residing in Paris.
"We also started to explore the possibility of partnering with a Council within the Paris metropolitan area with a view to finding appropriate locations for out-of-village warehousing. It's all about creating partnerships that offer our athletes access to great facilities that are in close proximity to the Games Village and venues. Also, our athletes will increasingly be competing and training in France over the next two years, so it's important we value-add to our performance environment by tapping into local knowledge, expertise and facilities", McLoughlin said.
The busy visit was a sign McLoughlin has brought her considerable Games preparation experience to the fore. After being named by the International Paralympic Committee as the best official at the Rio 2016 Paralympics - her first as Chef de Mission - she led the Australian Team at Tokyo 2020 and became Australia's first female Winter Games Chef de Mission for Beijing 2022. McLoughlin was appointed in June as Chef de Mission for Paris 2024. She said her first trip to the Host City filled her with confidence that these Games would be extraordinary.
"The French are very open and willing to work with us. France and Australia have a long history steeped in great relationships and to be able to continue that through sport is a real privilege. With the 2032 Paralympics to be held in Brisbane, those relationships become even more important because the French will also probably lean on us in 10 years' time as well and we'll be happy to help", she said.
---
Website: Paralympics Australia