Companies news
Renault Australia increases involvement with Garry Rogers Motorsport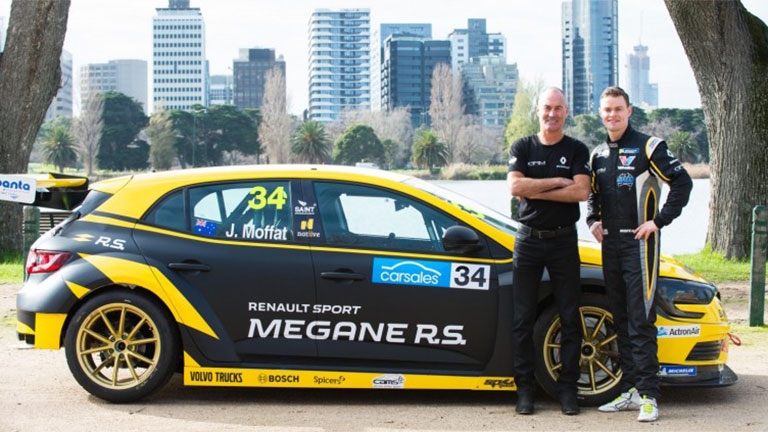 Renault's immense history in motorsport brings to the roads the technologies and know-how developed on the racetrack.
Renault Australia is joining forces with Garry Rogers Motorsport's TCR Australia team in a campaign to highlight the track to road capabilities of the Renault Megane R.S. range.
The Garry Rogers Motorsport entry driven by James Moffat will carry a special Renault Sport Megane R.S. livery for the upcoming TCR Australia round at Queensland Raceway (August 2 – 5).
In recent years Renault Australia has consolidated its partnership portfolio to put more investment into motorsport, to strengthen the connection to the brand's true racing spirit.
The sponsorship deal between Renault Australia and Garry Rogers Motorsport is the next step in their relationship, with the team already receiving parts support and a Renault Master Van from the manufacturer.
"We are proud to extend our motorsport association in Australia beyond Formula 1 and to continue to strengthen the connection between our racing heritage and our everyday road vehicles," Anouk Poelmann, Renault Australia Managing Director said.
"The performance of Garry Rogers Motorsport to date highlights the genuine racing pedigree of both the Megane R.S. and the team," she continued.
The sponsorship announcement comes in the same month that Renault Australia launched the limited edition Megane R.S. Trophy-R, the flagship performance vehicle for the brand.
---
Source: https://www.renault.com.au/news/post/renault-australia-increases-involvement-garry-rogers-motorsport