Companies news
Renault reveals the new Megane RS Trophy-R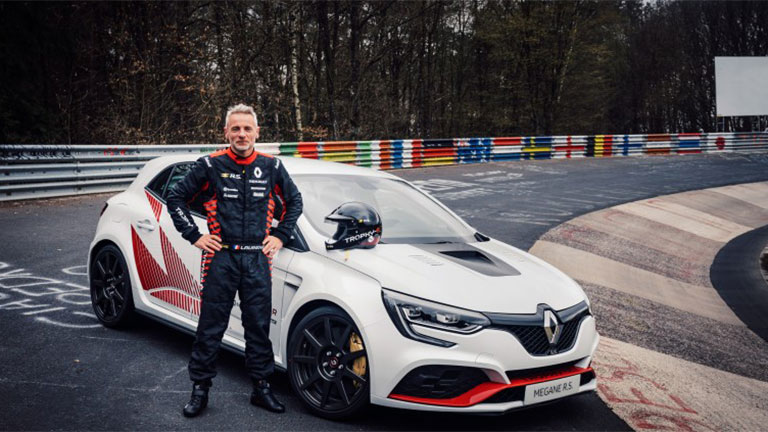 Record at the Nürburgring for the best-performing model ever marketed by Renault.
Our Patron Member Renault presents MEGANE R.S. TROPHY-R, a new version of a saga begun 15 years ago, that has set like its iconic forerunners a new record on the Nordschleife in front-wheel-drive production car category. It perpetuates Renault Sport's passion for challenge and performance.
With drivers from the Renault F1® Team Daniel Ricciardo and Nico Hülkenberg behind the wheel, on 24 May in Monaco, on the fringes of the Formula One Grand Prix, the MEGANE R.S. TROPHY-R will make its first physical appearance. 
In the tradition of Renault Sport, this new generation of MEGANE R.S. TROPHY-R does not only owe its performance to its pure power, since its 300 hp engine is that of Megane R.S. Trophy, launched in early 2019. The MEGANE R.S. TROPHY-R was developed as a racing car in a very short time, by a small dedicated team that operated in agile mode by focusing on three aspects: maximum weight reduction (up to 130 kg compared to the Megane R.S. Trophy excluding options), reworked aerodynamics and a more radical development of its drive axles.
Renault Australia has confirmed the hot new Megane RS Trophy-R will hit Australia in the fourth quarter of 2019, in "very limited numbers".
Read full article.
---
Source : https://www.renault.com.au/news/post/new-megane-rs-trophy-r-record-nurburgring