Companies news
Röhlig Australia expands its presence with the opening of a new warehouse in Adelaide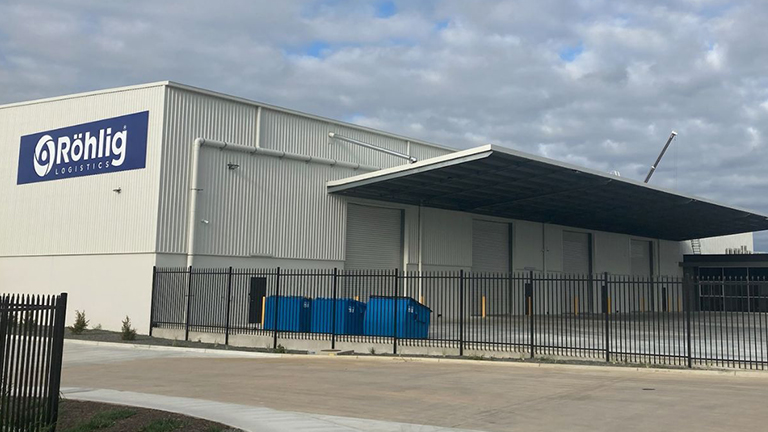 Röhlig Australia announces the expansion of its Australian operations with the opening of a new warehouse in Adelaide.
The new Röhlig Australia's facility, located near the Adelaide Port and Adelaide Airport, expands over 2500 square meters of warehouse space, 254 square meters of office space and a 1620 pallet spaces. This expansion allows Röhlig's to reaffirm its commitment to providing high-quality logistics solutions to its customers.
Key Features of the New Warehouse:
The facility provides ample space to meet the growing demands of Röhlig's clients while maintaining operational efficiency.
A well-equipped office space ensures smooth coordination and management of logistics operations.
With over 1600 pallet spaces, the warehouse is equipped to handle a diverse range of cargo and inventory.
Control by Röhlig: The warehouse is operated by Röhlig, ensuring quality and security standards are consistently met.
WMS Controlled: The warehouse operations are managed through a sophisticated Warehouse Management System (WMS), guaranteeing precise and efficient inventory control.
Following services offered at the New Warehouse (non-exhaustive list):
Inventory control
Online Access
Barcode processing
Labelling & printing
Repacking
Returns processing
Quarantine controlled- application in progress
Cross-docking
Distribution & trucking
Situated just 14 kilometers from the Adelaide Port and 8 kilometers from the Adelaide Airport, the new Röhlig warehouse in Adelaide offers convenience for businesses involved in international trade and logistics.
This strategic expansion reflects Röhlig's commitment to deliver competitive logistics solutions to its clients.
---
SOURCE: Röhlig Australia