ADELAIDE Event report • Networking
SA | Raise Your Glass to Conviviality with Show Tourz @ La Buvette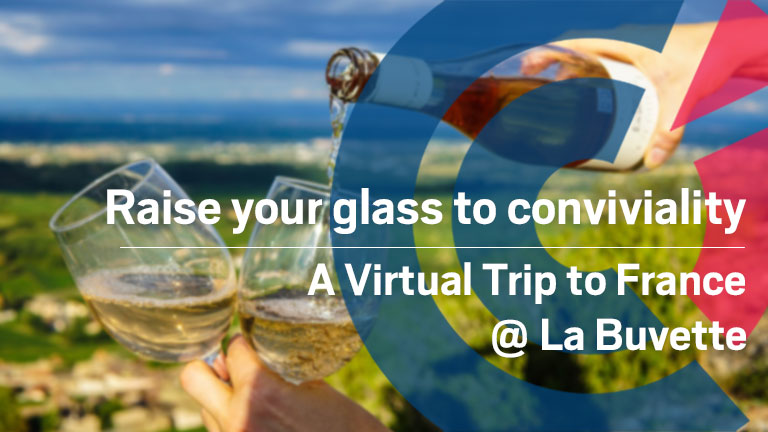 Our Adelaide Chapter was thrilled to welcome guests to the final event for 2021 in SA.
FACCI SA was delighted to host an intimate gathering of members and friends of the Chamber a La Buvette in Adelaide's CBD last night for an event that was the ideal way to celebrate the end of the year. With a live virtual tour of the Beaujolais region in France led by Carol Haslam of Show Tourz, and a sommelier experience from Gregory Perrot of Noble Spirits, guests enjoyed good wine, amazing food and conversation among friends, alongside a great travel experience.
The FACCI SA team would like to thank their partners, Show Tourz, Noble Spirits and our lovely venue La Buvette Drinkery for their participation in pulling together such a successful event, and our sponsors, Groupe Seb and Palace Films who made 6 of FACCI's guests last night very happy with tickets to Delicious the film, and an 8-piece Tefal cookware set won by attendees.
It was the final event in FACCI SA's program for 2021, and the Chamber would like to thank everyone who attended for joining them last night. The events program for 2022 is in development, and we look forward to welcoming friends and members of FACCI to these events next year!