ADELAIDE Event report
SA | SA Government COVID-19 Response & Recovery packages - State & Federal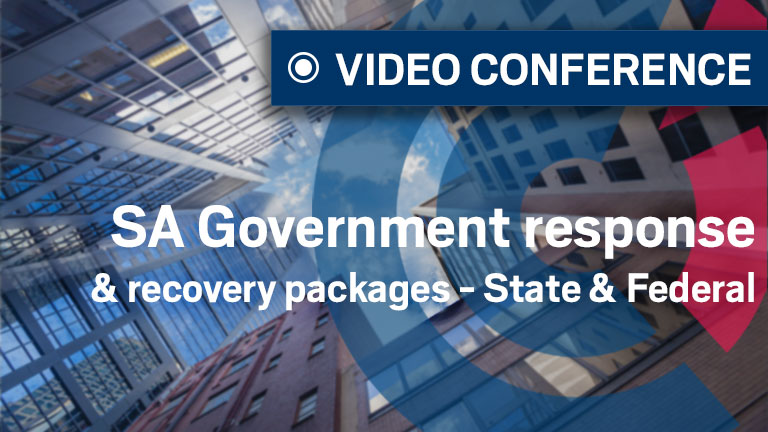 We were delighted to welcome guests to our webinar on SA Government Covid-19 Response & Recovery Packages last Thursday!
Last Thursday, FACCI guests and members joined us and our expert keynote speakers to understand the available initiatives rolled out to support SA businesses, post COVID-19 and the recovery phase. The event featured a panel of state government speakers & industry experts from the private sector, including:
Heather Montgomerie, Director, COVID-19 Response in the Department for Innovation and Skills

James Allen, Partner, Business Services and Advice at Bentleys
The session concluded on 4 important key takeaways:
The government has created a "sandpit" as set of temporary rules to allow business to operate in hibernation.
Its imperative you utilise the sandpit period to understand and develop your business model for the new normal
What we face at the end will be determined by business ability to adapt and consumer confidence to participate in the economy.​
South Australia is in a unique position to rebound and respond with its parochial supporter base and resilient nature
We thank SA Government for their support in the event.
---
More info: business.sa.gov.au