Companies news
SABRN founder launches plastic remanufacturing start-up to give new life to fishing industry waste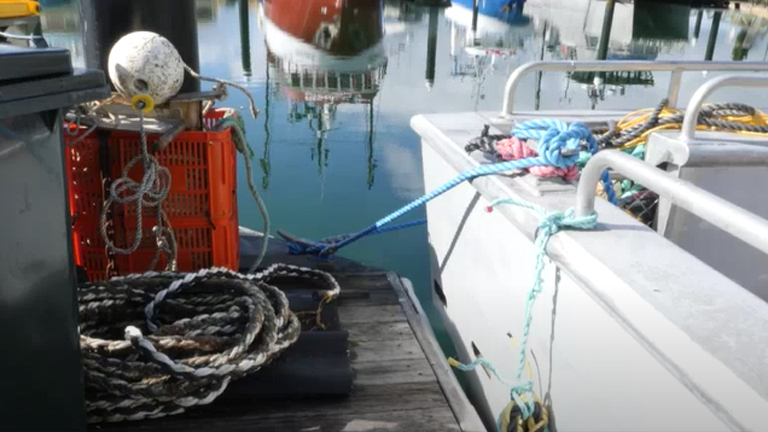 Abe Chandra began a plastic remanufacturing site under his start-up company SABRN in the seafood capital of Australia, Port Lincoln.
The SABRN start-up founder and Adelaide vascular surgeon, Abe Chandra, is dissecting potential solutions to reduce waste. Dr. Chandra, the heart behind the idea, did it for the future generation.
"I've got two young children, and I wanted to try and give them as much of a chance as possible to learn. That motivated me to do something. Inaction wasn't an option for me. We're in the middle of a climate crisis, and we need to look at addressing it somehow."
His aim? Giving new life to plastics, particularly waste that comes from the fishing industry.
"We're trying to build a micro-ecosystem that takes upstream manufacturing and converting end-of-life plastics into granules. Then taking these granules to do downstream manufacturing converting it via a series of technologies."
The facility is in the trial-and-error phase but has already successfully recycled rope, oyster baskets, and buoys into reusable plastic sheets. The fishing and aquaculture industries have amassed more than 1,500 tonnes of waste since 2009 in the council waste resource center alone.
With SABRN, Dr. Chandra hopes to repurpose the product into useful commodities such as placemats, canvas, or 3D printer filament. He wanted to give regional hubs the opportunity to have more autonomy over their own resources.
The facility hopes to recycle 100,000 kilograms of plastic per annum, with room to expand, and if successful, it will replicate the model in Whyalla and Mount Gambier.
Sardine SA Executive Officer, Claire Webber, explain that recycling had been a challenge in the past and having a local facility would be a game changer. The region's fishing and aquaculture industry leaders attended the opening event of SABRN's plastic re-manufacturing facility.
Ms. Webber is confident that the majority of the industry would jump on board including the sardine, tuna, and prawn associations.
"I would say that most people with waste material know and understand their responsibility to recycle just like we do in our own homes. We'd provide samples [to the company] then they can determine what they can then make from the nets that we use, and they can give us some instruction on how we need to handle our nets when they reach their end of life."
Port Lincoln High School has also partnered with SABRN to collect and repurpose plastics. Once enough plastic is collected at the school, SABRN will turn it into sheets that design and technology students will then repurpose into their masterpieces.
---
Source: SABRN