Companies news
Sci Qual International is managing its environmental responsibilities by using ISO 14001:2015 certification
ISO 14001:2015 specifies the requirements for an environmental management system (EMS).
PROMOTIONAL ARTICLE
Sci Qual International values the customer satisfaction and long-term relationships.
A dedicated client manager is assisting from the quote sent to the certificate delivery.
Sci Qual has a devoted and very loyal team of experienced client managers and auditors, most of whom have been working with the company for over 10 years.
Sci Qual understand the challenges that your business could be facing and will ensure the smooth running of operations. With their extensive experience in various industries, the auditors will be able to evaluate the level of your company performance, outline the strengths and share best practice knowledge.
To request a free quote, contact Sci Qual here.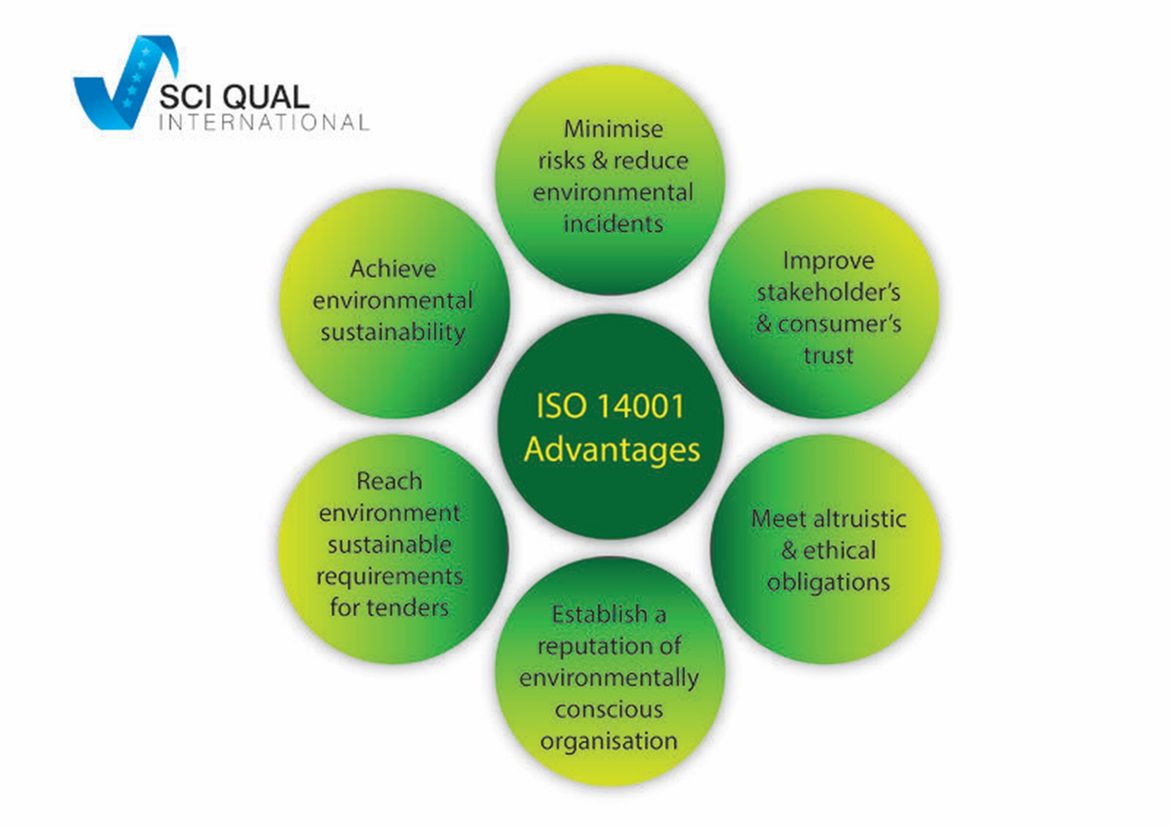 ISO 14001:2015 specifies the requirements for an environmental management system (EMS) that an organization can use to enhance its environmental performance, fulfil its compliance obligations and achieve its environmental objectives.
ISO 14001:2015 is intended for use by an organization seeking to manage its environmental responsibilities in a systematic manner that contributes to the environmental pillar of sustainability:
Development,
Transparency,
Accountability.
Getting the certification will demonstrate your commitment to environmental outcomes and helps an organization achieve the intended outcomes of its environmental management system, which provide value for the environment, the organization itself and interested parties.
ISO 14001:2015 is applicable to any organization, regardless of size, type and nature, and applies to the environmental aspects of its activities, products and services that the organization determines it can either control or influence considering a life cycle perspective.
EMS is a tool to monitor the effects of the organisation on the environment. It also develops processes to measure and limit the impact, for example: improves the use of resources and reduces waste.
---
Website: Sci Qual International