SEAir's presence at the Sydney International Boat Show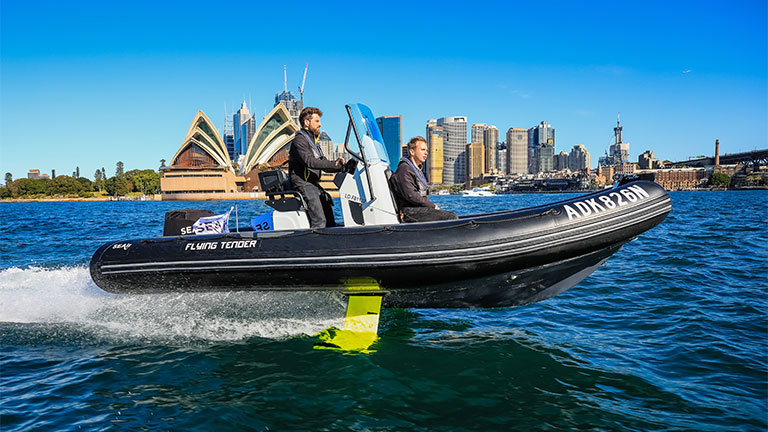 From the 1st to the 5th of August, SEAir showcases its flying boat at the International Boat Show in Sydney.
After a successful Australian launch at the Sanctuary Cove International Boat Show (QLD) in May, SEAir will exhibit at the Sydney Boat Show, starting at the end of the week (1st of August) with their local representative Standen Marine. This event, taking place in Darling Harbour, is the Southern Hemisphere's largest boating event and attracts businesses as well as individuals from all over Oceania.
These fins are to a boat what wings are to a plane. With speed, they create lift and take the hull out of the water, thus dramatically improving comfort, fuel efficiency and performance.
Widespread on racing and performance sailing boats, SEAir aims at making them more mainstream on all kinds of boats, sailing and power, racing and cruising. To make it possible and technically accessible, the company conducts intensive R&D work on electronics, mechanics and architecture. Whereas foiling was reserved to professional skippers, SEAir develops systems that allow boat users to drive their vessel as simply as any other while the electronics regulate the foils automatically.
The company offers turnkey boat models as well as engineering and design studies. Both recreational boaters and professional users are interested in the technology and projects are underway with various industry players such as global leading boatbuilder Beneteau and the French Marines. Discussions have started with the British Ministry of Defence and several US military shipyards. In Australia, taxi boats, wildlife tour operators and divers have shown strong interest in the concept.