Companies news
SYSTRA's Vision on Interoperability for Australia's Railway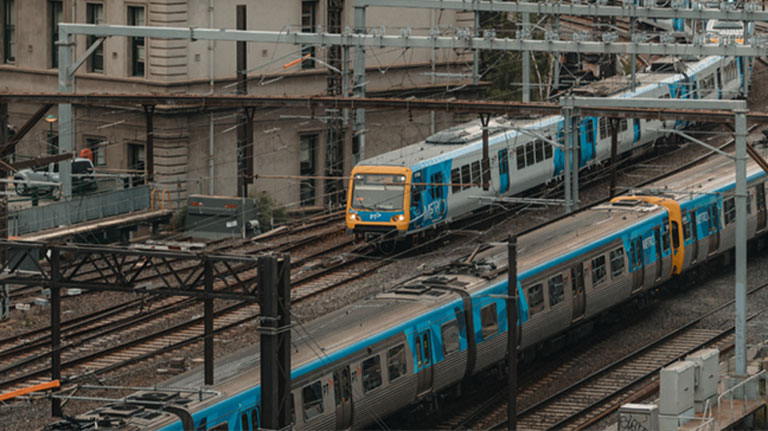 Interoperability has the potential to change the way our country moves.
SYSTRA understands the significance of interoperability and believes in its potential to revolutionise the railway system in Australia. Far from being just a technical accomplishment, interoperability is a transformative concept that will create a safer, more efficient, sustainable, and connected future for the nation's rail networks.
Romilly Madew, AO FTSE HonFIEAust Engexec CEO, Engineers Australia said:
"Rail is fundamental to an efficient transportation system. In this era of rapid technological transformation we strongly endorse efforts aimed at enhancing interoperability and standardisation across all states.

The points highlighted in this report align closely with Engineers Australia's commitment to advocating for engineering's pivotal role in shaping the future of transportation."
What is Interoperability?
Interoperability has long been a challenging concept to define. In its simplest form, SYSTRA refers to it to the ability of disparate systems, sub-systems, and their operational processes to work together. In the context of rail, interoperability means enabling compatible systems such as signalling and train control systems to work with each other. The company trusts that doing so will allow the safe and uninterrupted movement of trains, people, and cargo across the country and create a more efficient, competitive, and productive industry.
Why must it be addressed?
Despite the incredible growth the rail system has experienced over time, developments have still largely occurred in isolation. As a consequence, Australia now have a highly fragmented and complex series of networks that include:
1,800 operational locomotives
29 different networks
3 different railway gauges
11 separate signalling and train control systems
17 safe-working systems
50 different operators across both freight and passenger rail
Over 900 rail related businesses in operation
For SYSTRA, until interoperability can be managed the industry will continue to suffer higher operational costs, reduced efficiencies, preventable safety risks, technology locks and regulatory challenges.
Damien White, CEO of Rail Industry Safety & Standards Board (RISSB) said:
"For a national industry such as rail in Australia that started its life as a number of separate and disparate State-based systems, it is not surprising that we're continuing to deal with the challenges of the lack of interoperability. Much has been done by industry and government since the significant industry reforms in the late 1990's, however, some interoperability challenges continue to be an impediment for the industry, and an impediment to national productivity and Australia's decarbonisation efforts."
Alana Newbrook, CEO of SYSTRA ANZ explained:
"Interoperability is more than just a technical accomplishment. By seamlessly connecting cities and regions, interoperable rail systems not only open new opportunities for safer and faster travel but can also deliver long-term cost savings and act as a catalyst for economic growth, increased productivity, and sustainable development."
---
READ MORE: SYSTRA