Companies news
The Playford's restaurant and bar Luma won Best Bar Design Award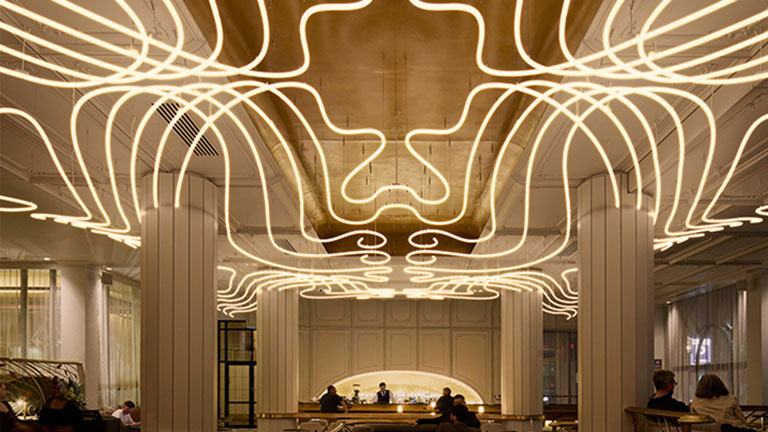 The Playford's Luma restaurant and bar was honoured with the worldwide title of Best Bar Design.
The Playford's restaurant and bar, Luma, won the title of Best Bar Design at the prestigious "Restaurant and Bar Design Awards," which honours the best in global hospitality design.
Last October, during the ceremony in London (UK), Luma was awarded the best bar in Australia and the Pacific.
Luma restaurant and bar offers a contemporary expression of Art Nouveau through strong lines and robust materials. As the most public part of the hotel, it was essential the restaurant delivered a dramatic and compelling design to restore a sense of place to the hotel.
The renewal of Luma's interior has been the project of Hachem Architecture.
The restaurant also won the World's Best Lighting award thanks to its "sculptural chandelier" (as designer Hachem calls it) and its neon lighting, which evokes the opulent, gilded accents characteristic of the Art Nouveau era, inspiring the decorative patterns found in The Playford Hotel's logo.
At the end of the day, the sculptural chandelier lights are dimmed to set the evening into the most refined ambiance.
---
Source: The Playford