Companies news
Third solar panel project for Bolloré Logistics Australia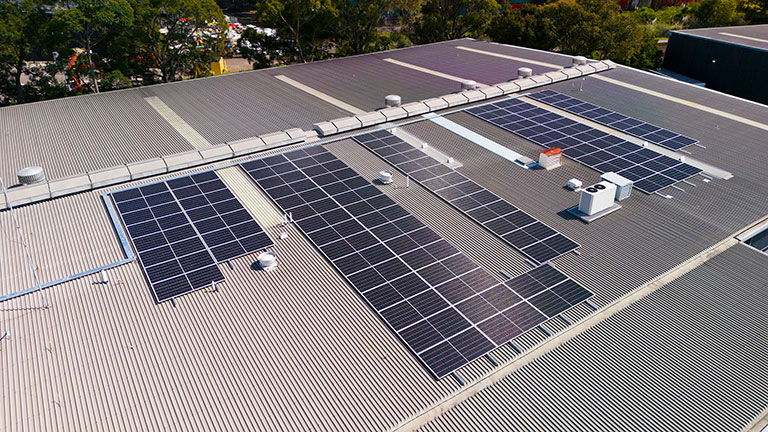 Bolloré Logistics Australia has made good progress in its renewable energy journey with the recent installation of solar panels in Australia.
The new system of Bolloré Logistics Australia will generate more than 74 MWh of electricity, avoiding 64 tons of CO2e emissions per year.
With a total of four sites equipped with solar panels (Perth, Melbourne, Sydney and soon Brisbane), it is estimated that more than 300 tons of CO2e annual emissions will be avoided.
Adhering to the Paris Agreement, Bolloré Logistics is committed to reducing 43% in absolute of its scopes 1 and 2 greenhouse gas emissions by 2027, through its CSR Program 'Powering Sustainable Logistics'. In line with this, the solar panel installation project will allow Bolloré Logistics Australia to achieve a reduction of 28% of CO2e emissions of scope 1 and 2 in 2022.
Chandima GUNAWARDANA, who is acting Green Solutions Procurement Manager for Bolloré Logistics Pacific region, said:
"Leading this multi-site and innovative solar panel project has been a great source of satisfaction for all. We have seen the benefits and all the key stakeholders are engaged and committed to the success of this project. We are well on our way to reach 2027's goal."
Aurélia SORRIBES DE WISMES, Sustainability Manager for Bolloré Logistics Pacific, said:
"Bolloré Logistics Australia continues to strengthen its commitment towards sustainability with one more solar panel project in pipeline for another 10,000 sqm logistics site in Sydney in 2023. In addition to solar panels, we are also currently studying batteries and chargers to explore the possibility of powering electrical vehicles with our solar panels,"
---
Source: Bolloré Logistics Australia