Event report
Tour de France - Online Wine Tasting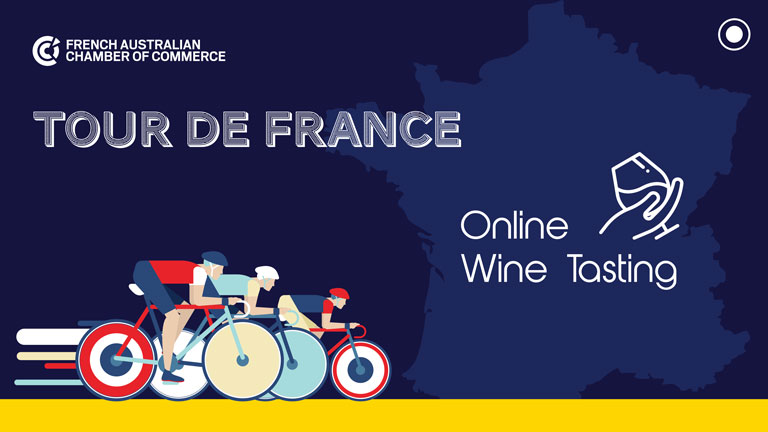 Thank you for joining us to honour the FACCI tradition of the Tour de France !
The French Australian Chamber of Commerce and Industry was proud to organise the 2020 Tour de France, and very happy to share this convivial moment with you!
During this event, we taste three M. Chapoutier wines :
Michel Chapoutier himself, seventh generation vigneron and current head of Maison M. CHAPOUTIER, was live from France, to share his knowledge and experience! We hope you enjoyed the event as much as we did, and thank our wonderful sponsor M. Chapoutier for making it possible!
While enjoying the wine, we had the pleasure to listen to Chef Gabriel Gaté, one of Australia's best-selling cookery authors, television presenter and cookery teacher. We also had the pleasure to welcome Christophe Mallet, Executive Producer at SBS Australia on the screen as he interviewed Anna Meares, the most decorated female track cyclist of all time. Who even showed us her Olympic medals!
Thank you once again to all our speakers, it was a real pleasure to spend some time together, around wine, food and Tour de France stories. And thank you to our sponsors, Avène, L'Occitane, Anna Meares, GroupeSEB, and Le Creuset, who made 6 happy winners of the "Caravane du Tour"!
We sincerely hope to see you in-person next year for the 2021 Tour de France!