Companies news
Veolia and Incognitus delivers sanitisation service for Victorian Racing Club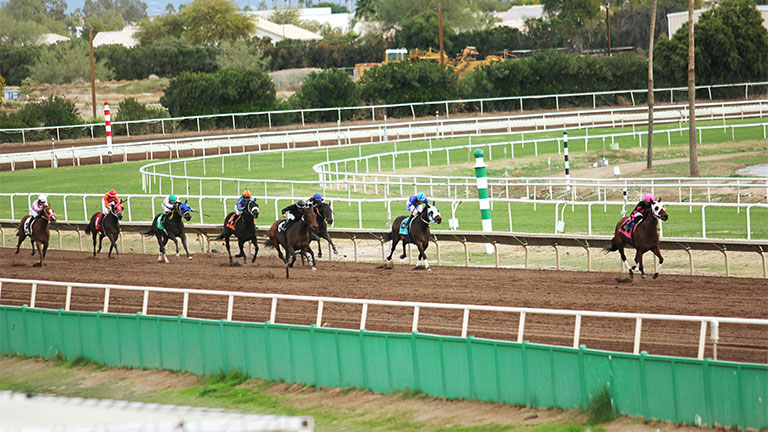 In anticipation of Flemington Finals Day, Veolia's No Touch Disinfection Solution has been implemented.
The Victoria Racing Club (VRC) is leading the way in a horse racing industry trial, implementing the traceable, efficient, and proven Veolia No-Touch™ Disinfection Solution.
In an Australian first, the Victoria Racing Club will utilise Ultra-Violet (UV-C) technology through the Veolia No-Touch™ Disinfection Solution to undertake a disinfection of its Saintly Place facility, ahead of the Flemington Finals Day to be held at the venue on Saturday July 4, 2020.
The solution will be applied on internal high-touch point areas which includes seating, tables and chairs, bar stools, bar and food service areas.
James Reid, Executive General Manager – Victoria Racing Club said, "Implementing the Veolia No-Touch™ Disinfection Solution [...] at our Saintly Place facility ahead of our scheduled race day will provide peace of mind that the space has been disinfected using the latest technology, reducing the risk that employees and visitors will come in to contact with harmful pathogens."
Clinically tested technology, the Veolia No-Touch™ Disinfection Solution uses UV-C technology, proven to be effective against bacteria, mould and germs. The solution uses a series of mobile devices to laser-map the space to be disinfected, identifies exposed surfaces, and calculates the cycle-time needed to take effect on pathogens in minutes. Environmentally friendly, the use of (UV-C) technology also eliminates the use of potentially harmful chemicals.
Craig Lovett, Partner/Principal Incognitus said:
"Throughout our 34-year partnership in service at the VRC we have always looked outside the box for innovative solutions. Veolia once again has proven to be an excellent partner in our endeavours. Exploring technologies which deliver timely, safe and compliant solutions means we are continuing to raise the bar for our clients."
Daniel Paone, Veolia's Head of Sales and Business Development - Solid Waste also said of the solution,
"[...] the extension of Veolia's services to now offer high-tech disinfection and sanitisation will be instrumental in providing a safer workplace for Owners and guests"
---
Source: Veolia Australia