Event report
VIC | Building Sustainable Businesses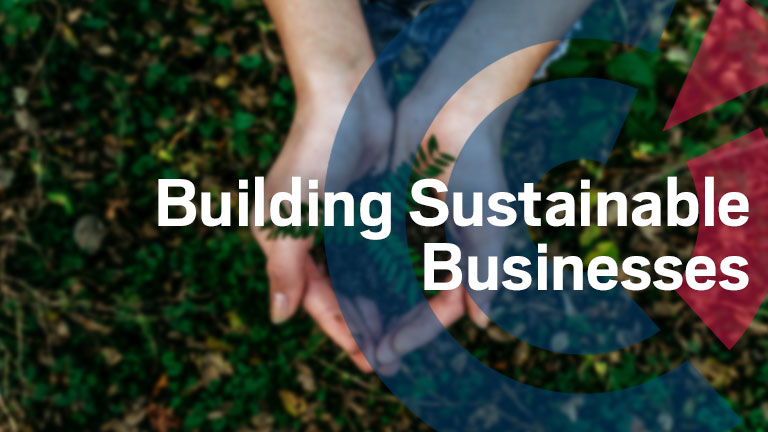 Business and corporate's approaches to sustainability and environmental practices is on the forefront of a global change.
FACCI, in partnership with Bureau Veritas, brought to you our Business Briefing about Building Sustainable Businesses.
We are on the forefront of a global change in terms of business and corporate approaches to sustainability and environmental practices across all industry sectors.
While talking of developing 'sustainable' businesses has become increasingly commonplace, it is not uncommon for business leaders to find themselves at a loss for understanding how they may implement new systems into their current businesses to enhance their sustainability performance and reduce their social and environmental impact.
In our second event of this series, we discuss the benefits of implementing sustainable business practices for businesses and corporate organisations and some of the tools available to aid delivery of best practice.
Building Sustainable Businesses
Kat spoke of emerging trends across the sustainability field and some of the factors influencing these changes. Kat will discuss broadly why thinking about sustainability is important in a business context and measures that may be implemented to enhance business sustainability performance.
Geoff communicated regarding green and sustainable finance, how it has evolved in Australia and the trends and challenges facing the industry. He will consider the role of sustainable finance in achieving the UN's sustainable development goals through both public procurement processes and private financings.
Understanding your organisation's sustainability risk is integral to becoming a responsible business in today's new wave of responsible business. Through sustainability reporting, value can be created for employees, customers, consumers and the community. In this presentation, Marian will describe how to reduce business risk through sustainability, and how, through reporting, businesses can communicate their impacts more transparently, and reduce their overall business risks.
The session reviewed the available sustainability reporting frameworks, including the Global Reporting Initiative (GRI) Standards, Task Force on Climate Related Financial Disclosures (TCFD) guidelines, Sustainable Development Goals (SDGs) and other frameworks that will help your organisation build a sustainable business practice.
Speakers: Kat Sayers (Bureau Veritas Group), Geoff Earl (MinterEllison) and Marian Gruber (ZOOid)
Gallery Photo