Event report • VIP event
VIC | C-Suite Roundtable with the Hon. Martin Pakula and HE Mr. Jean-Pierre Thébault, Ambassador of France to Australia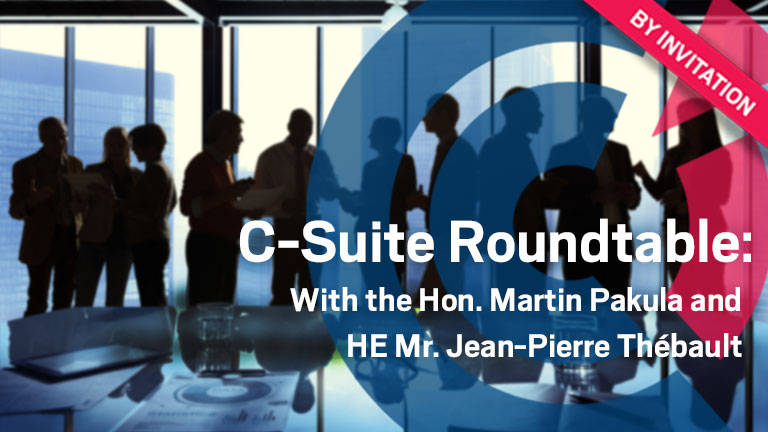 Our Victorian Chapter had the pleasure or organising the first C-Suite Roundtable of 2022 at BDO Melbourne.
The French-Australian Chamber of Commerce & Industry VIC Chapter was delighted to welcome VIP members of the Chamber to our first C-Suite Roundtable of 2022 at BDO Melbourne on Friday 13 May from 12pm to 2:30pm.
The C-Suite Luncheon was a fantastic opportunity for our guests to understand the vision of the Victorian and French Governments regarding skilled migration to meet critical business needs, as well as global competitiveness and boosting Victoria's economy and businesses by addressing skill shortages. To discuss these issues, we had the privilege of having The Hon. Martin Pakula, Minister for Industry in Victoria, and HE Mr. Jean-Pierre Thébault, Ambassador of France to Australia. Maria Jockel, Global and National Immigration Leader, Legal Principal, Accredited Specialist, Immigration Law, addressed skill labour shortages and spoke about the Visa Program.
A broader discussion ensued these speeches, with our guests discussing with great enthusiasm and liveliness as they enjoyed a most exquisite and refined meal prepared by Philippe Mouchel, Three-Michelin- Stars Chef of his own restaurant, Philippe Restaurant, in Melbourne. This premium Roundtable was followed by a liquor tasting with liquors provided by Cerbaco, and canelés were served to all guests by Canelé Alain.
Many thanks to the Hon. Martin Pakula and HE Mr. Jean-Pierre Thébault for gracing us with their presence and contribution, thank you to our sponsor, BDO, and to all our attendees who made this event an experience to be remembered.