Event report
VIDEO CONFERENCE | Femmes Leaders #1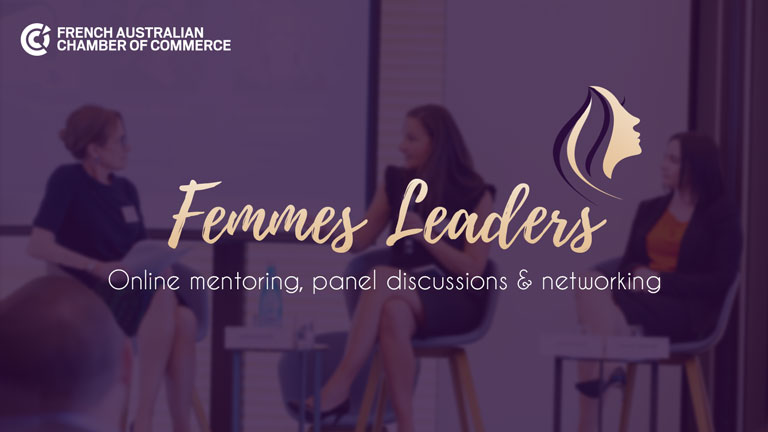 The French-Australian Chamber of Commerce & Industry was delighted to welcome you to hear from 3 inspiring women at its first Femmes Leaders event.
The French-Australian Chamber of Commerce & Industry was pleased to introduce you to its new event, Femmes Leaders, on Thursday 10 September.
Inspired by our Executives Women Series, Femmes Leaders reimagined the popular series in a virtual and interactive format. This first edition, was profile senior executive women in the French-Australian business community.
While each nation has a unique set of measures in place to advance progress, France and Australia share a common goal of promoting gender equality. During the event, the French-Australian Chamber of Commerce, naturally supported this vision and we tried to fuel the discussion of the value of female role models in accelerating change.
After the panel session, our attendees had the opportunity to participate to a networking session via 2 Breakout rooms on Zoom platform, which was a great opportunity to discuss directly with our speakers and share with other attendees .
Many thanks to our 2 speakers, Pascale Toussat from ANL (CMA-CGM), Keshni Maharaj from Clayton Utz for their instructive presentations and precious insights, as well as Alison Woolsey from Clayton Utz for facilitating the session.
Thank you to everyone for joining us. We hope we will see you next time!