Companies news • Communication - Press
VISEO and Cludo are joining forces expanding Salesforce and Digital Services offering in Australia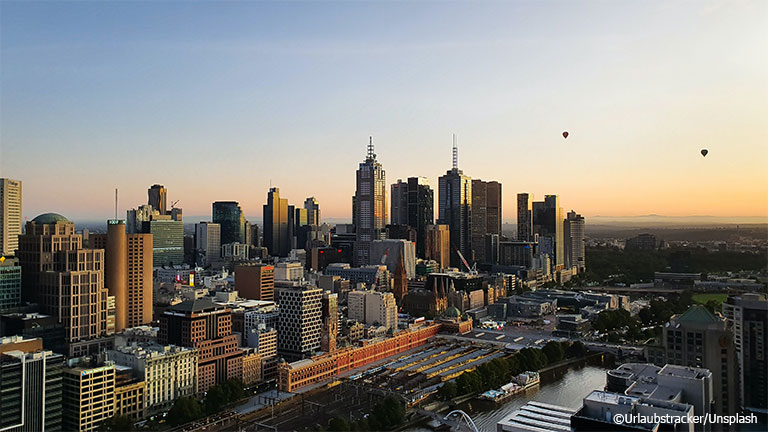 The acquisition enhances the ability of both companies to deploy larger-scale digital projects across Australia and the APAC region.
VISEO, a global technology company specializing in digital transformation services, and Cludo, a leading Australian Salesforce digital services and consulting partner, have announced that they are joining forces.
The acquisition enhances the ability of both companies to deploy larger-scale digital projects across Australia and the APAC region, with the addition of Cludo's Salesforce digital transformation expertise complementing VISEO's comprehensive range of digital services offerings and expertise for which it is known and respected.
Cludo focuses exclusively on the Salesforce platform, with offices in Brisbane, Sydney and Melbourne, and is renowned for delivering transformative solutions to clients in the financial services, consumer goods, education and the not-for-profit sectors. Since its inception, Cludo has completed over 200 Salesforce projects with a record of success that saw it achieve Platinum Partner status in its first 18 months of operation, a record unequaled among Australian Salesforce partners. Ian Goodwin, Co-Founder and CEO of Cludo explained:
"Today's announcement is the start of another exciting chapter for Cludo and we are thrilled to be joining forces with VISEO. This is a natural union and the synergies and points of connection were immediately apparent from the moment we started talking. Like VISEO, we are committed to our customers and our people, and culturally and operationally we are strongly aligned. This merger is great news for our people and will benefit our customers and the Salesforce ecosystem by allowing us to combine with a global leader and accelerate innovation and drive even greater customer success."
With 2200 consultants worldwide, a presence on 5 continents, VISEO is a technology consulting firm that assists its clients with their digital transformation. In APAC, VISEO operates two support and development centers respectively located in Cebu (Philippine) and in Surabaya (Indonesia).
In Australia, VISEO has established its head office in Melbourne in 2019 and is also located in Sydney. VISEO builds technological assets for its clients to serve their strategic ambitions. VISEO helps them take advantage of digital opportunities, address new uses and compete with players who are changing the rules of the games. Pierre-Francois VIEAU, Managing Director, VISEO Australia, declared:
"VISEO Australia is delighted to welcome Cludo into our team. We share a similar company culture; vision and our potential synergies are aligned with our strategy to become a top 3 Salesforce player in ANZ in the next 3 years. This acquisition reflects our commitment to strengthen our key partnership and develop local expertise says."

The Australian market is in the midst of a significant digital transformation event. Welcoming Cludo into the VISEO Group reinforces its Salesforce capabilities and creates synergies with the group's expertise. VISEO's goal is to become a key player, very attractive, and competitive within the technology space to better assist Australian customers with their digital transformation.
---
Source : Viseo