Also
Vivid 2019 with Four Frogs Creperie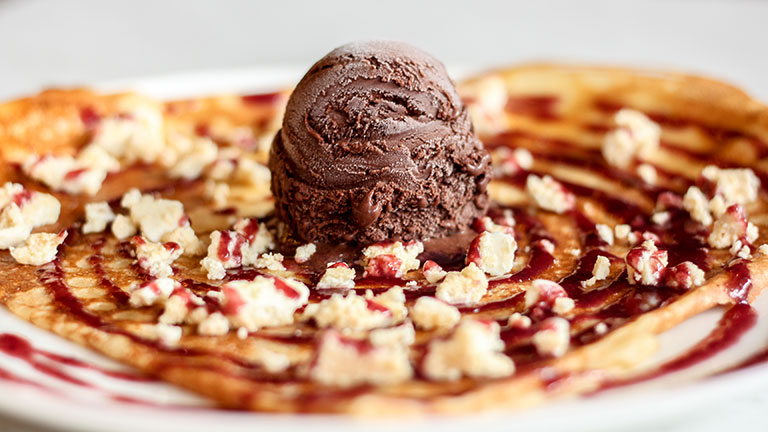 Where to eat during Vivid? Our Wine & Dine Member, Four Frogs, has it covered!
Sydney's biggest outdoor light festival is here, and your favourite creperie (located in the heart of Vivid) is serving up glow in the dark crepes. Kidding.
On a serious note, Four Frogs Creperie have created some extra special Vivid-themed crepes (like the crushed white chocolate Tim Tam with berry coulis and chocolate ice cream), taking the traditional French flavours to the next level.
Amongst the hustle bustle of the Sydney Vivid Festival, you'll find this authentic gem serving up over 50 types of crepes. Whether you want something sweet, savoury, more on the healthy side - or all of the above, they've got it down pat, and are open everyday until late... and don't you worry hipsters, that includes vegan and gluten free options.
If you're in the mood to wander around and get lost in the magic of Vivid, you can pop by for a take away snack, and devour your dinner as you walk along the Sydney Opera house amongst the light shows. If you're in need of a little break, you can sit down for a glass of bubbles or two, paired with a delightfully decadent crepe. Either way, you will not be disappointed.
---