Event report
WA | 2019 Economic Outlook with Paul Bloxham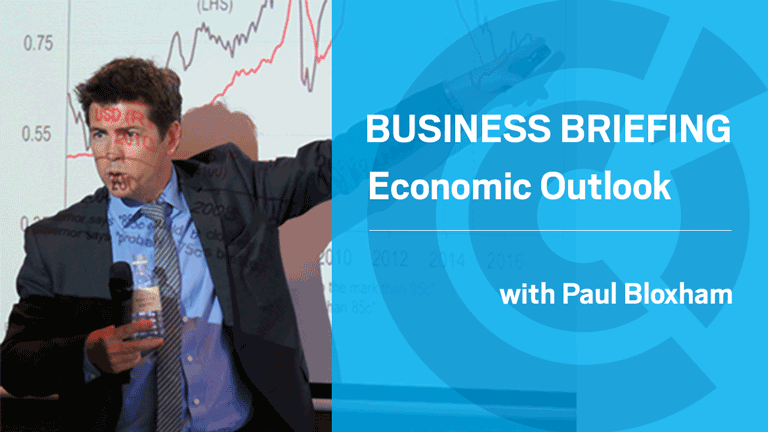 The WA Chapter of the French-Australian Chamber of Commerce & Industry (FACCI) held a business briefing on Australia's and the world's economic outlook for 2019.
Wednesday 6 February
This topic was presented by Paul Bloxham, HSBC's Chief Economist for Australia, New Zealand and Global Commodities. FACCI regularly organises briefings, seminars and workshops to give its members and community the opportunity to share and exchange on various issues and subjects of current interest.
Paul Bloxham presented his economic vision as a national roadshow in our five Chapters: Brisbane, Sydney, Melbourne, Canberra, Perth & Adelaide.
Introduction
Paul opened his speech by reminding us that the world is now 10 years after the global financial crisis and many things have changed in this decade.
Asia's place in the world has grown considerably. This is important for Australia as it presents many opportunities for the economy in terms of commodities and exports.
However, the global economy is slowing. Why?
Paul explained there are three main reasons:
The United States' growth is slowing down, partly as the effect of last year's large corporate tax cut wears off
Central banks liquidity withdrawals
Trade tension: tariffs between the two biggest economies – US and China
The Australian economy, and more precisely the housing and commodity prices.
In the last few years, house prices had been rising on the East Coast of Australia. This was not the case in Perth as the mining sector was in decline and there had been a housing oversupply.
However, in the last year, Sydney's and Melbourne's house prices have declined as housing supply has caught up to demand.
"The main thing we're watching is commodity prices", says Paul Bloxham. "China's economy has already been slowing down but iron ore and coal have held up quite well so far."
He added that with China cutting on its local production to follow the environmental reform agenda, Australia is well position to supply the market.
The mining boom and its effects on business conditions, especially in Western Australia
Paul highlighted the fact that the weakness in the mining industry had weighed on the growth of wages. Yet, this had also been a way in which the labour market had adjusted, and there are now signs that the market in Western Australia is picking up.
Conclusion
Christine Caseris, WA Chapter President thanked Paul Bloxham for sharing his expertise and knowledge. She explained that nonetheless economies were quickly changing; French-Australian relations have kept on growing and led to many successful business partnerships.
Christine thanked everyone for coming and invited our participants to take the opportunity to network and discuss with other participants. On behalf of FACCI WA, Christine thanked FACCI's sponsors Ernst and Young for ongoing support with the hosting of our events, and HSBC as national sponsors of the roadshow.
A very special thank you to Paul Bloxham, for his presentation and dedication to the French-Australian Chamber of Commerce & Industry.