Event report • Conference & Seminar
WA | Transport & Infrastructure: WA Major Projects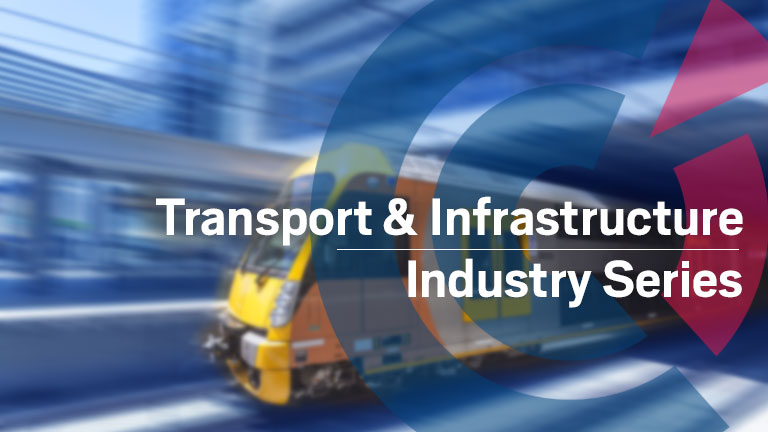 The French-Australian Chamber of Commerce and Industry WA Chapter was pleased to invite you to its first Transport & Infrastructure event of the year, dedicated to WA Major projects.
Last week EY kindly opened its doors to welcome our FACCI WA Chapter into two of their most beautiful rooms on the 5th floor of their offices. Perth CBD and Elizabeth Quay lights witnessed closer to 80 people attending the successful Transport & Infrastructure, Industry Series, presenting major projects in Western Australia.
Nicole Lockwood, independent Chair of WESTPORT TASKFORCE and Anthony Kanis, Director of METRONET presented the advancement of some of the most ambitious plans WA has seen so far; While Alastair Brook, Partner at PDC Engineering Evolve wows us with a 3D model -BIM- of how solutions to urban planning can look on a computer.
Our presentations started with Nicole Lockwood, who is preparing a strategy to accommodate Perth and surroundings' regions freight demand for the next 50 years and beyond with the Westport Taskforce. The holistic approach that Westport has engaged has delivered a plan that considers the social license to operate at opening the doors to community engagement, and aboriginal consultation.
Eight strategic options have been identified, and a long list of potential infrastructure options have delivered 25 solutions — four in Fremantle, four in Bunbury and 17 in Kwinana.
Westport is closer to delivering its findings after going through a three-stage approach that delivers beacons. Beacons are mini reports that provide a deeper understanding of the wide variety of investigations undertaken by the taskforce.
Our next guest speaker Anthony Kanis started acknowledging the people of the Noongar Nation as Traditional Custodians of the land and waters on which the program of METRONET projects is located.
METRONET is a long-term plan to support Perth's growth and transformation to invest and shaped our city with an integrated approach through transport connections and living conditions, to balance transport and land usage. A well-connected Perth with more transport, housing and employment choices. With approximately 72 kilometres of new passenger rail, up to 18 new stations, level crossing removal, 246 next-generation railcars, and automatic train control system, METRONET will help positively change how people live and travel in Perth.
Our presentation concluded with Alastair Brook. The Director of the Digital Engineering Division at PDC Group presented on the processes and workflows involved with the management of digital engineering workflows developed for the $5.4 billion Cross River Rail Project in Brisbane. The intent for a gamified digital twin is to provide a basis for how the project is managed, planned, coordinated, designed, communicated, delivered and operated in both the digital and physical environments. To achieve this, PDC defined a digital strategy that governed the management of offline and real-time data to provide value to project stakeholders and the eventual end-users. PDC also showcased an overview of their capabilities with delivering high-profile projects by leveraging state-of-the-art technology such as the use of data analytics, automation and augmented reality to achieve valuable project outcomes.
The lesson from all the presenters was the same. Social impact and holistic approaches are in demand!
Following these three inspiring presentations, attendees had the opportunity to network around cheese platters while having a glass of wine.
Our FACCI Team would like to thank Ernst & Young for sponsoring this event and our 3 Guests speakers for delivering well informative and interesting presentations. We can see that our State of WA has been proactive in the Transport and Infrastructure sector of industry.
---
Thank you to our Patron Member and Partner Ernst & Young for hosting and supporting our event.