Event report
WA | 'Voila-Voila' Gala Dinner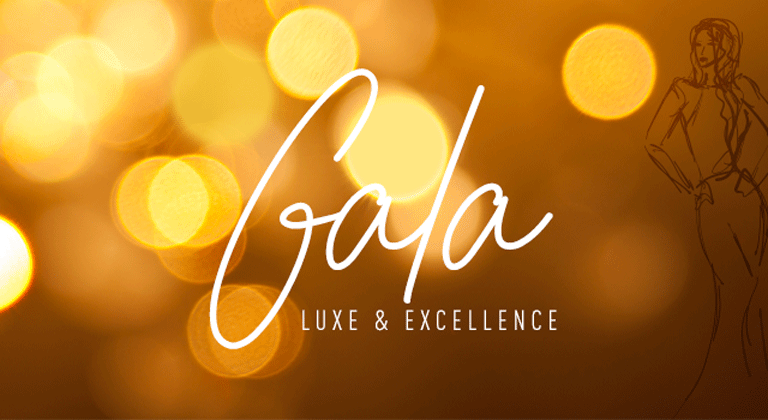 Our high profile Gala dinner organised on the 28/11, hosted more than 120 people at the PCEC and was dedicated to the idea of French prestige.
"Bonsoir à Tous",
Parliamentary secretary Chris Tallentire, representing the Premier of WA Mark MacGowan, showed off his fluent French before giving a speech in Franglais to the black-tie guests soaking up the French flair on show at our "VOILA-VOILA" Luxe and Excellence FACCI WA Gala Dinner.
Our high profile Gala dinner organised on the 28/11, hosted more than 120 people at the PCEC and was dedicated to the idea of French prestige.
Highlighting this, we were fortunate to partner with FA Concept Store, owned by Aymeric Futol who showcased a vintage haute couture runway. Thirty models on stage taking our guests back through the decades with vintage "haute couture" featured pieces, from Chanel, Dior, Yves St Laurent, Givenchy, Hermes and more. Aymeric unique stylist designer touch was all over the event and our guests were delighted to taste the French culture at its highest.
Golden lights, red carpet and French haute couture sculpted designer logos as centre piece for the well decorated table, complemented the fine cutlery and French menu prepared by the chef, especially for our event.
Each attendee received a gift bag from Simone Perele, filled with delightful presents from Lux* Resorts and Hotels, WA Concept Store, My Foodie Box, Little Miss Keisha, French Elegance and FA Concept.
Les Sataniques dancers gave us a glimpse of the world-famous French Cancan before putting on their golden outfits for their Peter Gunn routine and the sweet voice of Paulina Caine and piano of Ric Stern, forming The Entertainers, stayed with our guests throughout the night, weaving a magical atmosphere for everyone attending.
This year the Voila-Voila Gala Dinner was an occasion for us to celebrate the friendship and bilateral economic relationship between Australia and France. It has grown in the past few years, strengthening the trust and links between our two countries. It was also the opportunity for one of our friend City, the City of Rockingham, represented by its Mayor Mr Barry Sammels, to highlight the strong partnership they have created with France for the past 3 years.
This night wouldn't have concluded on a high note, without the partnership of Australia Africa Business Council and Lux* Resorts and Hotels offering a fabulous Door prize giving the chance to our guests to win a VIP trip to Mauritius including 2 tickets offered by AABC and 6 nights at the Grand Gaube Lux* Resort Hotel, donated by The Lux Collective, Mauritius.
Others prizes were also offered as our door prizes including: French designer clothes and a voucher from FA Concept Store, a Capsule Collection from Simone Perele, a free classic box from My Foodie Box, and…a lucky loser prize from Sentinel!
We would like to express a heartfelt thank you to all our sponsors, without whom the event would not have been such a success. In particular, our thanks go to:
Naming Right Sponsor: LYS Group
Major Sponsors: FA Concept, Australia Africa Business Council, The Lux Collective, Lux* Resorts & Hotels
Corporate Sponsors: Technip FMC, Liberty Offices
Event Sponsors: Simone Perele, Sentinel, My Foodie Box, WA Concept Store, Little Miss Keisha
It has been a great pleasure sharing this celebration with you and the FACCI Team is looking forward to seeing you at our next events.