New members
Welcome to our new Small Business Member: Club de Petanque d'Adelaide Inc.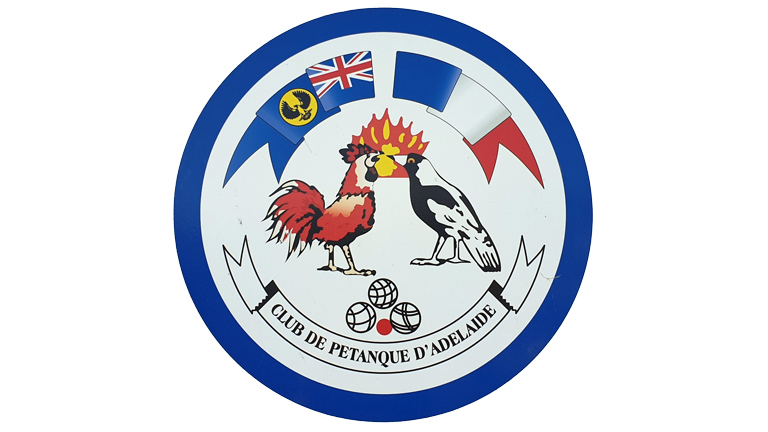 Welcoming all age groups, levels, and abilities keen to enjoy French language and culture over a few games of Pétanque with some french delicacies.
Founded in 1977, Club Pétanque d'Adelaide is the oldest Pétanque Club in Australia, welcoming individuals of all age groups, skill levels, and abilities who are eager to immerse themselves in French language and culture while enjoying a few games of Pétanque accompanied by French delicacies.
But some may ask, "What is Pétanque?". Pétanque (pronounced pay-tonk') is an international sport originating from France. It involves opposing teams of 1, 2, or 3 people, who roll or throw metal balls at a smaller wooden target ball. Pétanque is related to Italian Bocce Ball and English Lawn Bowling.
Club Pétanque d'Adelaide boasts a number of local, national, and international champions. It offers opportunities for everyone, from those seeking a professional-level playing experience to those interested in training, coaching, corporate events, social gatherings, weekend games, and summer events. This classic French game is perfect if you're looking for a fun pastime to enjoy with your friends and family.
Pétanque is not only enjoyable but also beneficial for your well-being. It is a quick and easy sport to learn; in France, children play it from a young age, and even those who have never played before can join in the fun and even mark a few points with no prior technique (beginner's luck, perhaps?). It is a social, competitive team game that enhances focus and body-mind coordination. Pétanque serves as an excellent stress reliever while providing a light cardio workout, and it guarantees good-time.
For beginners, Club Pétanque d'Adelaide provides all the necessary equipment.
Mark your calendars for October 2023, as the Australia Masters Game, also known as "Cups," will be held across various states! Whether you are a passionate player or looking to give it a try, there's nothing quite like a good game of Pétanque in the summertime, with a touch of French flair.
---
Website: Club Pétanque d'Adelaide