New members
Welcome to our new Start-Up Member: Renewable Energy Insights
Renewable Energy Insights (REI) is a leader in the government and energy sectors with more than 10 years of experience in senior roles in the public service in the Treasury and & Energy Departments.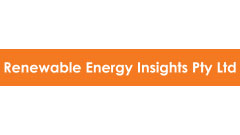 REI's founder Ms Marilyne Crestias is also a dual French/ Australian citizen with an extensive knowledge of business conditions and cultures in both countries. REI is a boutique consulting firm that is agile and results driven. With its deep understanding of the requirements of governments (specialising in policy advocacy, finance and commercial projects), REI supports you to achieve your objectives.
REI provides the following advisory services:
Development of business cases and grant submissions, support for capital projects and investments;
Government liaison and strategic support in communications with Ministers and senior Gov. executives;
Business support for French companies establishing themselves in Australia;
Development of strategy, policy and programs with a focus on the renewable energy and environment portfolios.
---