Event report
2022 FEDERAL BUDGET Business Luncheon with the Hon. Josh Frydenberg MP, Treasurer of Australia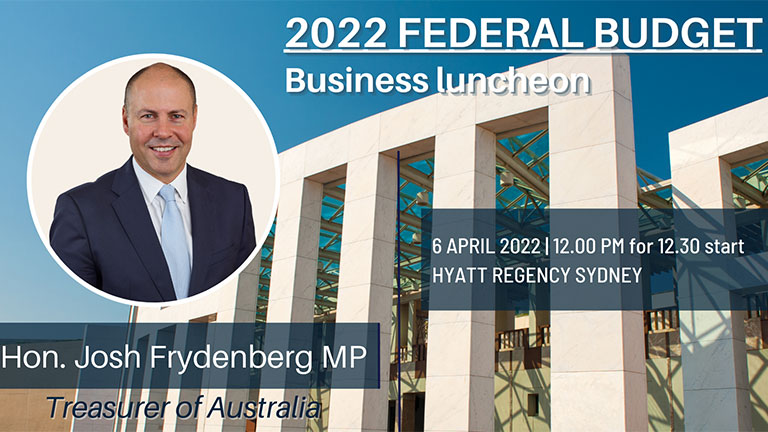 FACCI, along with the Italian Chamber of Commerce was delighted to host the Hon. Josh Frydenberg for the Federal Budget Business Luncheon
The French Australian Chamber of Commerce and Industry was delighted to have some of its members participate in the 2022 Federal Budget Business Luncheon with the Hon. Josh Frydenberg on April 6, organised by the Italian Chamber of Commerce and Industry.
Josh Frydenberg is the Federal Member for Kooyong and Treasurer of Australia. He was elected Deputy Leader of the Liberal Party in August 2018 and appointed Treasurer of Australia by Prime Minister, Scott Morrison.
There was an engaging discussion around the Federal Budget and its potential impacts on international and local businesses as well as some insights into Australia's economic strategy to secure recovery.
Thank you again to all those who participated in this event and we are looking forward to seeing you at the next one.